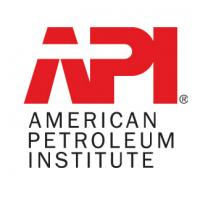 The American Petroleum Institute's Pennsylvania chapter released a new poll showing that Pennsylvanians are against the state increasing electricity bills to support the nuclear industry in the state.  
The poll results showed that 84% of Pennsylvanians would be against a fee on top of electricity bills to support nuclear energy.  The breakdown of the responses were that 66% said the strongly opposed, and 18% were somewhat opposed.  11% supported the fee.  
The question went a long way towards explaining the bill.  The question was "as you may know, a corporation named Exelon is urging the Pennsylvania legislature to enact legislation that would charge electric customers with a special fee to increase funding to Exelon's nuclear plants in the state. This special fee would be charged on top of what customers already pay on their electric bill. Would you support or oppose this proposal?"  
The results also said that  50% of Pennsylvanians believe that electricity prices are too high.  42% said prices were about right, 1% said they were too low.  This question came before the question about the fee, which can bias responses about increasing electricity bills.  
The survey showed that Pennsylvanians think the nation's economy is doing well, but not Pennsylvania's.  63% said the nation's economy is strong, while 52% said the same thing about Pennsylvania's.  
API is the national trade organization that represents the natural gas and oil industries, and has an interest in having the nuclear industry in Pennsylvania close.
The poll was conducted by Harris Poll via telephone calls between July 26-30.  They surveyed 800 registered voters in the state.  The poll has a 3.5% sampling error.
Update: Exelon, the energy group that owns the nuclear plans in Pennsylvania, responded by pointing to third-party studies that support nuclear energy.
"It's unsurprising that a special interest group would release a study in support of its own parochial interests, but it is in direct conflict with third-party research that underscores the importance of nuclear energy to the economy and consumers, which stand to lose $2 billion in GDP and 16,000 good paying jobs while paying $800 million more a year in higher electric bills without the clean, reliable power that nuclear provides the commonwealth today," Exelon spokesperson Robin Levy said in an email.