A GOP frontrunner for a Trump friendly district receives backlash for an old social media post, a former pro-life Democrat receives a share of an endorsement from Planned Parenthood PAC, plus a Pittsburgh talk show host makes controversial comments about COVID-19. All of that and more are in this week's Ups and Downs. 
Every week PoliticsPA sends an exclusive extra Up or Down to Playbook subscribers. See who gets the extra up or down next week: sign up here.
Earl Granville. One of the GOP frontrunners for the 8th Congressional District suffered a setback in his bid for the Trump friendly district this week after the National Journal first reported that Granville previously used the phrase "Trump-tards" to refer to the President's die-hard supporters and said he didn't vote for Trump in 2016 in a now-deleted Instagram post in 2019. Although Granville, a decorated combat veteran, has an inspiring story and the backing of House Minority Leader Kevin McCarthy and a Vets for Trump group, this old social media post is sure to be a setback in his quest to win the GOP nomination in a district where Trump remains very popular among Republicans. 
Bob Mensch. The virtual voting sessions for the state legislature isn't to "stare daggers" at colleagues. The Montgomery County GOP state Senator had to walk back comments and apologize after he was heard on an open microphone this week that he enjoyed  the virtual voting sessions because he could "stare daggers" at state Sen. Katie Muth (D-Montgomery), the Pennsylvania Capital-Star reports. Mensch later apologized for the comments he made during the online session from Tuesday morning. 
K.C. Tomlinson, Eric Davanzo, Tim Bonner. The three newly elected GOP state representatives, who won their bids by double digits for the state House on St. Paddy's Day, were officially sworn-into office this week. 
Mike Doyle. The longtime incumbent Allegheny County Democrat received the endorsement from the Sierra Club, one of the most well known environmental groups in the country, according to City Paper. The endorsement holds weight considering that Doyle is facing a primary challenger from the left this year who has voiced support for the Green New Deal, although City Paper reports that Jerry Dickinson, the primary challenger, is claiming that he never received a questionnaire from the group despite requesting one.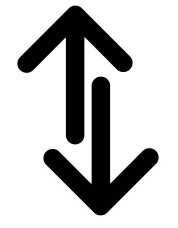 Adam Ravenstahl. A shared endorsement is better than no endorsement, right? The pro-life-turned-pro-choice Allegheny County Democrat had never received the endorsement of Planned Parenthood, until now. The Pittsburgh Current reports that Planned Parenthood PAC endorsed Ravenstahl, using a calculus that's typical of most advocacy groups – i.e. endorse an incumbent by default if their voting record hits a certain threshold. However, advocates and activists protested, pointing to his older record on the issue. PP relented and agreed to co-endorse Ravenstahl and his primary challenger, Emily Kinkead, after the backlash.
Jim Gardner. Philadelphia's longtime anchorman has interviewed a number of big names throughout his storied career at 6ABC and this week he landed another significant interview with former Vice President Joe Biden to talk about the consequences of the COVID-19 outbreak and Biden's phone call with President Donald Trump on the matter. 
Philadelphia Inquirer. The Philadelphia paper raked in a number of awards recently, including five 1st place national journalism awards on various stories that have impacted the local and statewide community. 
Vincent Valdes. Valdes, a former engineer and planner who worked for the Federal Transit Administration, the Work Bank and General Dynamics, was selected to be the next president and CEO of the Southwest Pennsylvania Commission Board, according to the Pittsburgh Post-Gazette. Allegheny County Executive Rich Fitzgerald, who also serves as SPC Board Chair, lauded Valdes' "experience, enthusiasm, knowledge and background" as he said the region is into a "new era of transportation and economic growth for the region." 
Wendy Bell. The KDKA radio host received significant backlash on social media this week after she said that she was "on the fence" about the actions taken by the government to combat the spread of COVID-19. Bell said in a Facebook live video that while "every life lost is one too many," that "ultimately dollars and cents boil down to, 'Are you going to bankrupt America and the future for less than 1% of our population?' Many of whom are already ill or aged. I'm on a fence."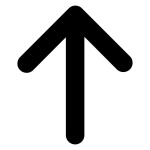 Rich Zeoli. The conservative talk show host at TalkRadio 1210 WPHT in Philadelphia has brought on a number of key figures during this election cycle thus far to his show, but one guest stands out from the rest this week when Zeoli welcomed on Vice President Mike Pence to talk about the current impact of COVID-19.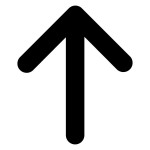 Jeffrey Lurie. While some owners of professional sports teams have avoided stepping up to show support for their communities during the coronavirus pandemic, others have provided some significant help to those around them, including Philadelphia Eagles owner, Jeffrey Lurie. He donated $1 million that will help establish a new COVID-19 Immunology Defense Fund at Penn Medicine. (Go Birds.) 
TWEET OF THE WEEK 
Which Quarantine House would you pick? 
Pick your Quarantine House (PA Politics edition) pic.twitter.com/MobqQVZNYs

— Bill McGee (@BillMcGee_PA) April 8, 2020