The Allentown Morning Call is recognized for its coverage of the city's federal corruption trial, Gov. Tom Wolf removes a board member on the Allegheny County Port Authority, and the new secretary of the state's Board of Pardons captures headlines. All of that and more are in this week's Ups and Downs.
Every week PoliticsPA sends an exclusive extra Up or Down to Playbook subscribers. See who gets the extra up or down next week: sign up here.
Allentown Morning Call. Their staff earned a first-place Keystone Award for its coverage of former Allentown Mayor Ed Pawlowski's federal corruption trial. The Pawlowski coverage was first place in the ongoing news category. The Morning Call received five Keystone awards in total.
Robert Kania. The Port Authority of Allegheny County board member was removed from his position by Gov. Tom Wolf after calls mounted from various community activists due to his political activities and affiliation with Americans Against Socialism, WESA reports. Kania registered with the group who urged voters to support state Rep. Dom Costa over state Rep. Sara Innamorato four months after WESA first reported the group's failure to disclose its activities. A Washington D.C. based activist group, Campaign for Accountability, filed a complaint with Allegheny County's Board of Elections to investigate the committee. Costa sat on the Port Authority board with Kania, who was the group's treasurer according to WESA. Costa was replaced on the board last month by state Rep. Austin Davis.
Brandon Flood. He captured headlines from around the state this week for his new role in Harrisburg. Lt. Gov. John Fetterman announced Flood as the new secretary of the Board of Pardons. He was recently pardoned by Gov. Tom Wolf for convictions on three non-violent crimes committed when he was a teenager and young adult. The Harrisburg-area resident was a policy and legislative director for nearly a decade. Criminal justice reform advocates from around the state lauded this hire, which Fetterman described as not requiring any courage on his part, but it was just "common sense."
Mary Ellen Koval. The former Allentown City Controller was sentenced to two years probation and ordered to pay a $5,000 fine in connection to the city's corruption scandal. She admitted to participating in an alleged pay-to-play scheme that used campaign contributions as a trade piece for city contracts. Koval was the fourth to plead guilty in connection with the FBI's investigation and is the only other Allentown elected official, joining Mayor Ed Pawlowski, to get caught up in the matter.
Deb Ryan. In what the Daily Local News is reporting as "believed to be a first," the Democratic candidate seeking to unseat Chester County's incumbent district attorney received the endorsement of the Fraternal Order of Police that represents state police troopers who cover Chester, Lancaster, and York counties. The state police has feuded with GOP incumbent District Attorney Tom Hogan for quite some time now.
Fran Pantuso. The recently appointed Lackawanna County Commissioners Chief of Staff owes the city of Scranton a decent chunk of money. According to a Times-Tribune analysis, Pantuso along with her brother owe more than $60,000 in delinquent taxes and trash fees for several city properties that they own. Pantuso and her brother said they will set up a payment plan to pay it.
Maverick Strategies. The Harrisburg-based lobbying firm was rehired by Harrisburg City Council for $5,000 per month to assist the city with "strategic guidance and intelligence gathering for lobbying-related services." Harrisburg City Council voted 5-2 in favor of re-upping a contract with Maverick for one-year.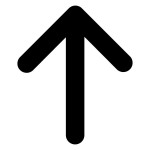 Joe Biden and Bernie Sanders. As of now, it's their race to lose in Pennsylvania. An Emerson poll released a couple of weeks ago and a new Morning Call/Muhlenberg College poll shows Biden carrying a lengthy lead in the 2020 Democratic presidential primary field in Pennsylvania. Sanders finished second in both of these polls, but his candidacy is being taken seriously by conservatives in the state. At the Pennsylvania Leadership Conference, the state equivalent to CPAC, Sanders was voted in a straw poll as the Democratic candidate with the best chance of taking the state over President Donald Trump and as the candidate they believe will be the 2020 Dem nominee.
Pitt Grad Students. They've received support in their effort to unionize from a number of Democratic politicians, but none bigger than their most recent endorsement from Sen. Elizabeth Warren (D-MA). The progressive Democrat and 2020 presidential hopeful released a video on Facebook saying she is 100% behind them.
TWEET OF THE WEEK
To all the Glen Mills people on social media calling me an "amateur reporter" "just trying to launch my career" by "pretending to be a real journalist": I'm the one in the black dress https://t.co/mmCXYXxMHK

— Lisa Gartner (@lisagartner) April 8, 2019