The Democrats flip a state Senate seat in the Pittsburgh suburbs, the Philadelphia Sheriff has his party's endorsement revoked, and a former PA Congressional candidates campaign manager was selected to be apart of Bernie Sanders 2020 team.  All of that and more are in this week's Ups and Downs.
Every week PoliticsPA sends an exclusive extra Up or Down to Playbook subscribers. See who gets the extra up or down next week: sign up here.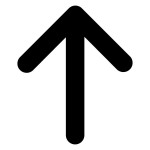 Pam Iovino. The newly elected state Senator for the 37th District in the Pittsburgh suburbs is the big winner this week in Pennsylvania politics. She bested GOP candidate D. Raja by 4 points in the most important race of the cycle thus far. Democrats still trail in the state Senate, but the party thinks this victory puts them on a path towards regaining a majority in 2020. Iovino is expected to get sworn-in within the next two weeks.
Jewell Williams. The Sheriff is seeking a third term in Philadelphia, but will have to do so this time without the support from his own party amid a series of sexual harassment cases. According to the Philadelphia Inquirer, last month, the city's Law Department agreed to pay $127,000 to a former Sheriff's Office employee who sued the city, claiming that repeated sexual harassment from Williams caused her to quit her job. While Williams was a state representative, earlier this decade, the Democratic caucus of the state House settled a sexual-harassment suit against him for $30,000. Currently, another Sheriff's Office employee has a sexual-harassment case pending in federal court. Williams received the party's endorsement earlier this week, only to have it rebuked a few days later. Williams faces three primary challengers this year, Rochelle Bilal, Malika Rahman, and Larry King Sr. As is the case in many Philadelphia races, the primary will determine who the Sheriff will be for the next four years. The Republican Party does not have a candidate on the ballot for the fall.
Tom Murt. The GOP state representative found himself mentioned in an in-depth USA Today investigation noting that he has sponsored more "model legislation" than any other lawmaker in the nation. The rankings disadvantage moderates like Murt, who are more likely to cosponsor bills from across the ideological spectrum. And he was the prime sponsor on only one model bill. But at the end of the day, no state representative wants to see their name singled out in this kind of article.
Pittsburgh Progressives. Gun control legislation passed by a 6-3 vote in Pittsburgh's City Council earlier this week, which is expected to be signed by Mayor Bill Peduto. WESA reports that the legislation would place restrictions on military-style assault weapons like the AR-15 rifle that authorities say was used in the Oct 27 killings at Tree of Life Synagogue that killed 11 and wounded seven. This legislation would also band most armor-piercing ammunition and high-capacity magazine, and allow the "temporary seizure of guns from people who are determined to be a danger to themselves or others." The National Rifle Association is expected to challenge this legislation in court.
Lobbyist Room. In what the AP describes as a "vestige of the past", the old "lobbyist room" in the back of the state's House of Representatives chamber is now closed and off limits to lobbyists. The place was a hangout of sorts for lobbyists, for decades they could watch floor proceedings on TV and print out copies of legislation and send messages to lawmakers in the chamber.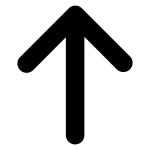 Elliot Howsie. Allegheny County's chief public defender was nominated by Gov. Tom Wolf to complete to term of Allegheny County Court of Common Pleas Judge Donna Jo McDaniel. If the nomination is granted Howsie would serve at least until January 22.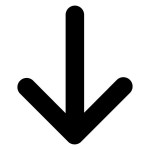 Beaver County Commissioner Harmony. When one commissioner goes to Washington D.C. to testify before Congress about the natural gas industry's impact on county jobs, should the rest have been aware beforehand? This is the topic of discussion in Beaver County, when Commissioner Chairman Daniel Camp testified before a U.S. House Committee on Energy and Commerce's subcommittee on the environment and climate change. Commissioner Sandie Egley wasn't happy that Camp's comments weren't discussed with the other board members, according to the Beaver County Times.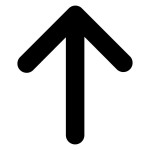 Becca Rast. The woman just selected to be Sen. Bernie Sanders national field director for his 2020 White House bid was Democrat Jess King's campaign manager in her quest for the state's 11th Congressional District, currently represented by Rep. Lloyd Smucker (R-Lancaster).
Desiree Peterkin Bell. The former Philadelphia City Representative under Mayor Michael Nutter, who was charged with several crimes in November 2018, accused of misspending nearly $250,000 from the Mayor's Fund, a city-run nonprofit, is awaiting trial, but was on television recently for another reason. Reported by Philly Clout, Bell was on the Wendy Williams show talking about a "frenemy" who she accuses of pasting a picture of her head onto a naked body of a woman on a beach and posted it online. Bell said the body in the photo was "flat-chested" and she said she is a "proud member" of "team double-d." The former Philadelphia City Representative asks Williams if she should do the same to her, which prompted the show host to respond asking "how old is everybody?" Williams called it juvenile.
TWEET OF THE WEEK
Odd choice to do a sit down with a guy Philly knows as an historic bust. As a political source says:
"No two people have wasted more money in the Philly media market than HRC and Asomugha" https://t.co/PXJ8ro1U2D

— Jonathan Tamari (@JonathanTamari) April 3, 2019