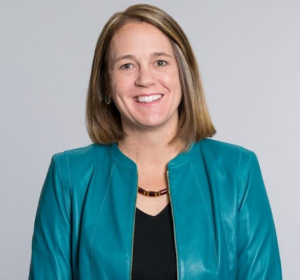 Former assistant U.S. Attorney Ashley Lunkenheimer, a Democrat, announced she is joining the crowded field vying to replace retiring Congressman Pat Meehan (R-Delaware).
"I was watching what was happening in our community and I felt compelled to try and change it. I think my background is different and perfect for addressing a lot of the needs of this district," Lunkenheimer told the Inquirer in an interview announcing her candidacy.  
Lunkenheimer told the paper she wants to make affordable healthcare and improving schools the main part of her platform.  
In an odd twist, Lunkenheimer was hired as a assistant U.S. attorney by Meehan, the person she is running to replace.  
Lunkenheimer told the Inquirer she has raised $70,000 from donors since she filed her paperwork to run on Friday.
CIA Counter-Intelligence Officer Shelly Chauncey, Elizabeth Moro, a realtor; attorney Dan Muroff; Molly Sheehan, a biomedical researcher in the race; and state Rep. Greg Vitali (D-Montgomery) are also running for the seat. State Sen. Daylin Leach (D-Montgomery) announced for the seat, but has taken a "step back" from his campaign after facing his own sexual harassment allegations.