Sabato's Crystal shifts PA7 & PA17's rating in Democrats favor. Koch-backed group throws support for Scott Wagner. The National Anthem debate is back. Here are the Ups and Downs for the week.
Every week PoliticsPA sends an exclusive extra Up or Down to Playbook subscribers. See who gets the extra up or down next week: sign up here.
Connor Lamb & Susan Wild. Let's take a peek? Yesterday, Larry Sabato's Crystal Ball changed the ratings in Pennsylvania's newly drawn 7th and 17th congressional district from Toss-Up to Leans Democratic. The fight between Reps. Conor Lamb and Keith Rothfus (Allegheny) in the 17th district shifted in the Democrats favor in part to Lamb's strong performance in his special election victory in the GOP friendly 18th District. The new district only voted for Trump by a couple of points. Sabato also cited a Monmouth poll released two weeks ago showed Lamb holding a double digit lead over Rothfus. Democrat Susan Wild and Republican Marty Nothstein's race saw a rating change due to Wild's strong fundraising. The 7th District narrowly voted for Clinton in 2016.
Doubling Down. No, I won't back down (cue Tom Petty). GOP candidate for Governor Scott Wagner and Rep. Scott Perry (R-York) doubled down on opinions that have been made talking points for their Democratic opponents. Abortion rights have entered the fray in recent months with the announcement of Anthony Kennedy's retirement from the Supreme Court and President Trump's nomination of pro-life Brett Kavanaugh. Pro-life and pro-choice groups alike have taken the opportunity to rally the troops in hopes of making this an issue for voters this November. Wagner has a 0% rating from Planned Parenthood and reemphasized his support for pro-life causes while at a town hall meeting. Wagner was asked if he supports President Trump's nominee, Brett Kavanaugh for the Supreme Court, and his support for overturning Roe v Wade. "The answer to that question is that I support President Trump's pick and whatever happens on the Supreme Court, again I can't sit here and predict and I'm not a lawyer, but I'm 100% pro-life and I support the president's pick," Wagner said. A couple of weeks ago, Perry made headlines when he joined 10 other House Republicans calling to introduce the articles of impeachment against Deputy Attorney General Rod Rosenstein. This push did not pick up momentum, but Perry penned an op-ed this week for the York Daily Record backing up his effort in this push. "For starving click-bait columnists and insatiable consumers of far-left unbridled outrage, deploying personal attacks and eroding the underpinnings of our great Nation are the preferred weapons of choice for those more interested in protecting fragile, emotion-based beliefs and sowing societal chaos than pursuing actual truth and justice," Perry wrote to start the op-ed. Perry explained his doubts of Rosenstein and critiqued the media's coverage of the Russian investigation.
Matt Cartwright. Incumbent Rep. Matt Cartwright (D-Lackawanna) sent out his first salvo of ads this week, which included an attack ad on GOP challenger John Chrin's residency and stance on social security. Both campaigns denied wanting to cut social security and traded jabs about the others residences. The incumbent sending out an attack ad this early on in the campaign indicates that Cartwright sees a real fight on his hands. The following day, The Citizens' Voice released a story headlined, "Cartwright regularly late paying DC condo taxes". The article states that he regularly paid his real-estate taxes late on his Washington D.C. condominium, obtaining "almost $3,700 in interest and penalties, online records show". Cartwright called this an "oversight" and stated, "This is a very busy job that I have and I'm working really hard at it."
Anthem Controversy. Did you miss it? The National Football League is back and so is the National Anthem controversy. The Philadelphia Eagles faced the Pittsburgh Steelers last night in the first week of preseason. Before the games some players across the league decided to kneel or raise their fist, like Philadelphia Eagle Safety Malcolm Jenkins.  The National Anthem has been one of President Trump's favorite culture war battles that always captures headlines. This morning, President Trump took to Twitter opening up with his displeasure of the protests, "The NFL players are at it again – taking a knee when they should be standing proudly for the National Anthem."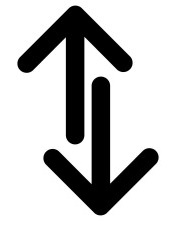 Chaka Fattah. Some good news? Former Rep. Chaka Fattah (D-Philadelphia)'s bribery conviction was overturned by a federal appeals court in Philadelphia yesterday. In 2016, he was sentenced to 10 years in prison. This decision may not really decrease the sentence for other corruption-based crimes for Fattah. His lawyers declined to comment on the situation Thursday, said the Inquirer.
Tweet of the Week
It feels totally appropriate that the one time I saw a train barf it was on Carson Street https://t.co/puiEudzN9n

— Stephanie Strasburg (@StephStrasburg) August 7, 2018
For the Philadelphia Eagles fans out there.
therapist: "You can't just come in every week and say, 'The Eagles won the Super Bowl,' and then ask to leave."

me (with my back turned walking out the door): "41-33, man."

— shamus (@shamus_clancy) August 10, 2018