The Governor's race is grabbing headlines, a Trump will be dining in PA, and Barletta goes on television this week. Check out the Ups and Downs.
Every week PoliticsPA sends an exclusive extra Up or Down to Playbook subscribers. See who gets the extra up or down next week: sign up here.
Governor's Race. Perhaps the most eventful week in the race for Governor in Pennsylvania to date. A debate was announced which will be moderated by Alex Trebek, two polls were released with conflicting data, Wagner clarified his position on Russia and same-sex marriage, Wolf committed to only one debate and more. Each day the race gave us something to talk about. Below you see two of the biggest headlines from this race.
Tax Returns. For months, the Wolf campaign has been pressuring Wagner to release his tax returns. Earlier this week, we received our answer. Wagner was asked why he hadn't released his tax returns at a town hall in Erie Monday night and confirmed to the audience that he will not be releasing them. This is not a requirement for the Governor, but candidates have at least released part or all of their tax returns since the 1990s. The Wolf campaign blasted Wagner for "breaking tradition."
Debates. Just as long as the Wolf campaign pestered Wagner about releasing tax returns, the GOP candidate has been pushing for a number of debates with the incumbent, 67 to be exact. The Wolf campaign confirmed a debate will take place on Oct. 1 in Hershey, PA moderated by 'Jeopardy!' host, Alex Trebek. This week, it was confirmed that this will be the only debate between himself and Wagner. The Inquirer's John Baer wrote a column updating the readers on the race and was notified by the incumbent's campaign that this will be the only debate he will participate in. Wagner's campaign jumped on this news quickly when it was made public that Wolf had ruled out additional debates. It is not a requirement for Wolf to accept more than one debate, but Wolf faced Gov. Tom Corbett three times in 2014. Corbett and Democrat Dan Onorato debated three times in 2010. Gov. Ed Rendell faced off with GOP challenger Lynn Swann three times in 2006. On Wednesday, both campaigns traded jabs by sending out press emails accusing the other of breaking tradition; for Wagner to not release any of his tax returns and Wolf to not accept more than one debate.
Trumps. On Thursday morning, the Pennsylvania GOP sent out a press release promoting it's upcoming Fall Dinner, which will include guest speaker, Donald Trump Jr. The PA GOP boasted about the President's son coming to promote the Trump agenda. Despite the national headlines of the week surrounding around the legal troubles of one of Trump's former campaign managers and personal lawyer, Paul Manafort and Michael Cohen, the PA GOP is not choosing to distance themselves from the President or his family. At 5 pm last night, the NBC News/Marist poll released showed President Trump's net job approval rating among registered voters was at -16%, (37% approving, while 53% disapprove). These numbers are a slight improvement from the last NBC/Marist poll in Pennsylvania conducted August 2017 that had Trump with a -19% net approval rating.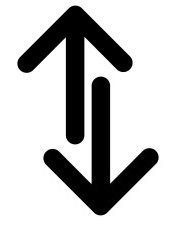 Lou Barletta. Now will they know Lou? During the NBC News/Marist polling, 30% of registered voters said they have a favorable view of him, while 24% viewed him unfavorably and the largest category was 45% who either were "unsure-never heard" of him. In an effort to increase name identification across the state, Barletta released his first television ad for the November election, detailing school safety. Whether one is more apt to believe the Commonwealth Leaders Fund poll that had Barletta within 3 points, the NBC News/Marist poll with Barletta trailing by 15 points, or somewhere in between, getting on television is a step in the right direction to combat the high number of voters who are either unsure or never heard of the GOP candidate.
TWEET OF THE WEEK
twitter is like a giant group therapy session where every person is holding the talking stick at the same time

— Mina Kimes (@minakimes) August 21, 2018