The Attorney General reaches out to the Pope. A "young and naive" citizen gets snubbed. Casey and Barletta tout positives. Let's look at the ups and downs for this week.
Every week PoliticsPA sends an exclusive extra Up or Down to Playbook subscribers. See who gets the extra up or down next week: sign up here
Josh Shapiro. Last week, the Pennsylvania Attorney General penned an open letter to Pope Francis requesting that he direct church leaders in Pennsylvania to allow the AG's office to release their findings of an investigation that "found widespread sexual abuse of children and a systematic coverup by leaders of the Catholic Church." Shapiro's letter claimed that at least two leaders in the Catholic Church in PA were behind the efforts to keep the information from going public. On Friday afternoon, the Pennsylvania Supreme Court ordered the release of a copy of the grand jury report on clergy sexual abuse, which says it "identifies more than 300 predator priests". This report would conceal the names of a few clergy members who claim there are inaccuracies and damages their reputation. This week, a bevy of stories have been released from different corners of the state naming some of these men.
Larry Krasner. Show me more? Last Friday, the Philadelphia Inquirer reported that Philadelphia District Attorney Larry Krasner hired Michael Giampietro, a personal and business creditor, to a $160,000 advisory position in the prosecutors office. In the statement of financial interests, which he filed in May and covers his finances for 2017, shows that Krasner and his wife, Common Pleas Court Judge Lisa Rau, have listed Giampietro as a creditor. The disclosure form did not require Krasner to report how much he owed Giampietro. Krasner did not list Giampietro as a creditor in financial disclosures that covered 2016. Krasner's spokesman said the "business-related financial obligation" to Giampietro "has since been completely satisfied." Waxman went on to tout Giampietro's career in the courtroom to justify the hire as a Senior Advisor. This week, the Inquirer Editorial Board wrote an article criticizing Krasner on his lack of transparency.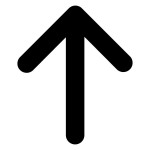 Rose Strauss. Young and naive? Strauss, 18 of Chester County, wants to know where the Pennsylvania gubernatorial candidates stand on climate change related issues. She made headlines after she asked GOP candidate for governor, Scott Wagner a climate change related question, to which Wagner dubbed Strauss as "young and naive." Gov. Wolf's campaign quickly capitalized on this viral video by making "Young and Naive Voters" shirts. This story even landed Strauss the opportunity to write an op-ed in Teen Vogue about this exchange between herself and the governor hopeful. In her pursuit for answers about the candidates stance on climate change, Strauss tried to ask Wagner's opponent, Gov. Wolf, the same question while he was arriving for an event at Cheney University, but she was ignored and Wolf kept walking according to DailyKos.
Medical Marijuana. On Tuesday, Gov. Tom Wolf awarded permits to thirteen growers and processors in the state's medical marijuana program. The goal of the office is to expand medical marijuana access to every part of the state. Pennsylvania legalized medical marijuana in its natural dry leaf of flower form this week. Could recreational use of marijuana be legalized in the state? State Rep. Jake Wheatley (D-Hill District) is planning to introduce a bill to legalize the sale and purchase of marijuana for recreational purposes.  
Lou Barletta. The GOP U.S. Senate hopeful, who has been one of President Trump's earliest supporters, hosted a rally with Trump in Luzerne County on Thursday night. Trump was the first Republican presidential candidate to win Pennsylvania in over 2 decades in 2016, by in part flipping three blue districts red. One of those districts is Luzerne County. Trump and Barletta vehemently defended one another at the rally stating that the county would be better off having both of them working together in these roles.    
Bob Casey. Everyone gets a nickname. Incumbent Sen. Bob Casey was the target of attacks last night from President Trump at the MAGA rally held at the Mohegan Sun Area, (in Casey Plaza). While campaigning for Barletta, Trump deemed Casey to be boring and gave him the nickname "Sleeping Bob". Although Trump delivered Pennsylvania to the GOP in 2016, numbers indicate that Casey currently holds a steady lead over Barletta and the arrival of Trump in Casey's neck of the woods can certainly help stir Democrats' enthusiasm to support him.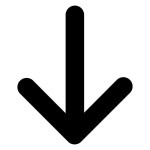 Kevin Haggerty. No, this isn't a joke. State Rep. Kevin Haggerty (D-Lackawanna) is floating a proposal that would require drug and alcohol tests for certain people who file for Protection from Abuse orders. In a memo online seeking co-sponsors, Haggerty said he thinks PFA filers without "substantive" evidence of abuse should be drug tested because a "growing number of PFA petitions are filed under false pretense." In an article from WITF, the Coalition Against Domestic Violence, expressed its concern with the bill stating that they believe the memo suggests that if there's drug of alcohol use that it negates the abuse. "Last year, Haggerty's now ex-wife was granted a temporary protection order after saying he hit her with a water bottle hard enough to numb her face and cause short-term hearing loss" the article states.  
TWEET OF THE WEEK
No @LaurenHitt? No @janeslusser? … @JimFKenney looks around … pic.twitter.com/7aaxt81mri

— William Bender (@wbender99) August 1, 2018