A Congressional seat is moved to a toss-up, a progressive District Attorney candidate in Allegheny County goes on defense from comments made in the 90s, and the state and largest city's top law enforcement official clash. All of that and more are in this week's Ups and Downs. 
Every week PoliticsPA sends an exclusive extra Up or Down to Playbook subscribers. See who gets the extra up or down next week: sign up here.
Scott Perry. The York County Republican won a hard fought election in November 2018 by just over 2.5 points. The election analysts at the Cook Political Report think the conservative Congressman is in for another tough fight. The Cook Political Report's newest ratings moved Perry's race from a Lean Republican to Toss Up. Perry is set to have his first primary challenger since entering office in millennial Republican candidate, Bobby Jeffries, who recently announced his bid for the seat. The two Democrats who have officially filed with the FEC include Auditor General Eugene DePasquale, who PennLive described as a "dream candidate" for the DCCC, and Tom Brier, an attorney and author. This is currently the only race in Pennsylvania listed as a "toss-up" according to the Cook Political Report.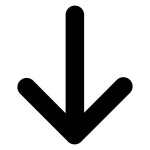 Lisa Middleman. Comments in 1992 from the progressive Independent candidate for Allegheny County District Attorney have come back in the spotlight this week. Middleman, who is seeking to unseat longtime Democratic incumbent District Attorney Stephen Zappala, was playing defense this week after old comments from her resurfaced from a 1992 court case in which she was accused of removing black jurors from a racially charged case, according to a Pittsburgh Post-Gazette story from 1996. Middleman was quoted of saying that the reason she didn't choose one of the black women for the jury was "because she was heavy" and that she didn't "want fat, ugly women on my jury." Her campaign responded with a public statement this week by saying these statements were "satirical comments" used in part to single out other prosecutors for removing African Americans from juries. She said her comments "fed into fatphobia and anti-blackness and there is no place for that type of sentiment anywhere."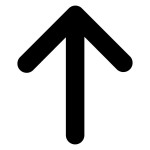 Wolf's Restore Pennsylvania Plan. New polling from Franklin and Marshall College show that Gov. Tom Wolf's "Restore Pennsylvania" plan is widely supported by not only Democrats, but registered Republicans. The $4.5 billion infrastructure plan that would be funded by a severance tax on natural gas drillers is supported by 81% of Democrats, 80% of Republicans, and 51% of Republicans. Even 46% of people polled who identified as "conservative" support Wolf's proposal.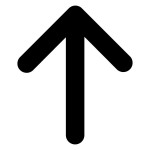 Dem Law Enforcement Feud. It appears the feud between the state and largest city's top law enforcement official is still ongoing, according to today's Philly Clout. Attorney General Josh Shapiro and Philadelphia District Attorney Larry Krasner were at odds when a piece of legislation was passed during the state budget that provided Shapiro with power over some cases in Philadelphia. Krasner and progressives in Philly viewed it as a "power grab" and was vocal in his opposition to the legislation. Shapiro faced enormous pressure from progressive Democrats and was asked directly about it at the Netroots Nation gathering Philly last month. Shapiro responded by saying he does not intend to use the law and he'd support the effort to repeal it, but today's Clout column reports that Krasner is not letting it go quiet yet. In addition to comments to Clout about the legislation, he said on 6ABC's Inside Story that he didn't buy Shapiro's explanation of originally supporting the bill. A spokesperson for Shapiro said in the Clout column that Krasner is trying to "distract from his own record" and that the AG's office will not engage in "personal attacks" that are "beneath the office" and will focus on public safety instead. Oh and Krasner hasn't shied away from calling out fellow Democrats for supporting former Vice President Joe Biden's bid for the White House. He said Biden would lose to Trump and referred to him at the top of the ticket as "Republican Light." It just so happens that Biden has been endorsed by Philadelphia's two Democratic Congressmen, Reps. Brendan Boyle and Dwight Evans as well.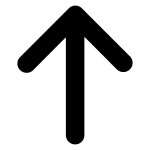 Mary Walsh Dempsey. The longtime Scranton Attorney was selected to serve on Scranton's City Council this week. She is taking the place of former councilman Wayne Evans, who is serving as the interim mayor after former Mayor Bill Courtright resigned after pleading guilty to "conspiracy, bribery, and extortion." According to Fox56, some of her plans including addressing the homeless issue in downtown Scranton.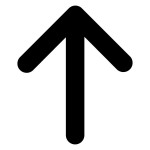 Big City Independents. Launching a third party bid is never an easy task, but it is getting increasingly popular in Pennsylvania's two largest cities. The Inquirer reports that more than 25% of new registrations in the city since the start of the year have been independent, while Billy Penn provided an in-depth look at the 10 third party candidates that filed to run for City Council this year. KDKA reports that in Pittsburgh, "more Independents than ever before running for local and county offices" this year. A total of eight independent, third party candidates have filed to run for City Council in Pittsburgh, while a progressive Independent candidate Lisa Middleman is attempting to unseat Democratic District Attorney Stephen Zappala.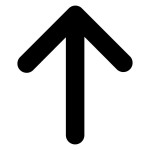 Elizabeth Warren. It's not first place, but she's surged in the latest Pennsylvania Democratic Primary poll. For the third straight poll over the past couple of months, former Vice President Joe Biden leads the crowded Democratic field, but the latest Franklin and Marshall College poll has Warren with 21% support, only trailing Biden by 7%. Two previous polls conducted in the Spring from Emerson College and Morning Call/Muhlenberg College had Sanders as the next closest candidate, while F&M has him in third place. 
Lehigh County. The 75-year-old county seal that includes an image of a Christian cross will remain in Lehigh County. The AP reports that a Wisconsin based atheist group "Freedom From Religion" sought to remove the cross from the county seal and a lower court ruled in their favor, but this week a federal appeals court in Philly sided with the appeal from Lehigh County to keep the seal as is. The seal includes a cross in the center behind a county building surrounded by other symbols in a circle around it, including a heart, a farm, and a factory, according to the AP. A spokesperson for Lehigh County said they were "extraordinarily happy with the outcome."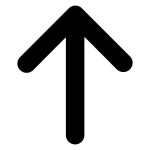 Jake Tapper. Philadelphia native and CNN anchor Jake Tapper will be recognized by Temple University's Klein College of Media and Communications with their highest award in media. The ceremony, set for Oct. 4, will also recognize the Miami Herald's Julie Brown, a 1987 Temple University graduate, for her work on the Jeffrey Epstein case. 
TWEET OF THE WEEK 
The tweet of the week is courtesy of the Pennsylvania Capital-Star's Stephen Caruso. 
This is the future of political communication. https://t.co/f4TVXPMho0

— Stephen Caruso (@StephenJ_Caruso) August 9, 2019