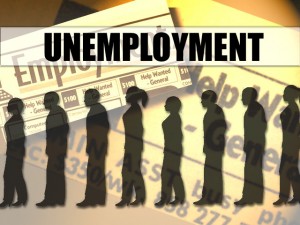 It's that time again, the monthly snapshot of the state's employment picture has arrived.
This weekend, the state's monthly jobs report was released. Once again, it slowed some slow movements towards long-term trends.
Good News
As has become custom, private industry shouldered the burden of providing jobs to Pennsylvanians, with total nonfarm jobs up 47,000 (+.8%) over the year. Specifically, gains were made in education & health services, trade, transportation & utilities and construction. The education & health services industry posted the largest upgrade this month, adding 3,900 jobs since July.
The Not as Good News
Statewide unemployment rose by only one tenth of a percentage point, to 5.8 in August, comparing favorably to the U.S. rate of 6.1%.
Taking a closer look, Pennsylvania's civilian labor force – the number of people working or looking for work – declined by 28,000 to 6,344,000 due to a decline in resident employment (-35,000). In addition, total nonfarm jobs only increased by 100 in August.
In the long run, PA has followed the gradual awakening of the nations economy, with the state's unemployment rate down by 1.6% from the August 2013 rate of 7.4%.
Reaction
The PA Republican Party was pleased with the results.
"Under Governor Tom Corbett, Pennsylvania's unemployment rate remains lower than the national average," Party Chairman Rob Gleason said. "When Governor Corbett took office, he was faced with a $4.2 billion budget deficit and an unemployment rate above 8 percent. In just a few short years, Governor Corbett's commonsense policies have created 180,000 private sector jobs."
"Governor Corbett and Lieutenant Governor Jim Cawley are working hard to put Pennsylvanians back to work, and I look forward to helping to re-elect them this November," he concluded.