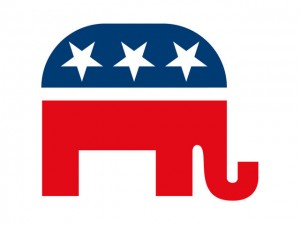 For the last five years, the Republican Party has been awash in a populist wave and now some of wondering whether it could be receding.
"For all intents and purposes, the tea party movement is gone," Salena Zito writes in today's Pittsburgh Tribune-Review.
In her view, the "Tea Party" was a populist wave that has subsided and been absorbed by the Republican Party.
Yet, it wasn't just the amorphous Tea Party that struggled. For example, the Citizens Alliance of Pennsylvania, a conservative group that predates the Tea Party, had a tough night as well.
Of the seven primary contests in which CAP endorsed a candidate, six of them lost. Only Cris Dush prevailed in HD-66 (CAP also pointed out that Scott Wagner already won a State Senate seat). Nevertheless, CAP remains optimistic about the future.
"We would've loved to see more of our guys win their elections," CAP Executive Director Leo Knepper conceded before making his case that the campaigns proved conservative's resiliency.
"In a lot of the races for the CAP-endorsed candidates in the open seats, the people they were challenging started to adopt our positions," he said. "There's been a shift in the right direction, largely as a result of pressure from the grassroots."
Of course, winning solves most problems and should the GOP have a prosperous November there will be little talk of party squabbles.