By Keegan Gibson, Managing Editor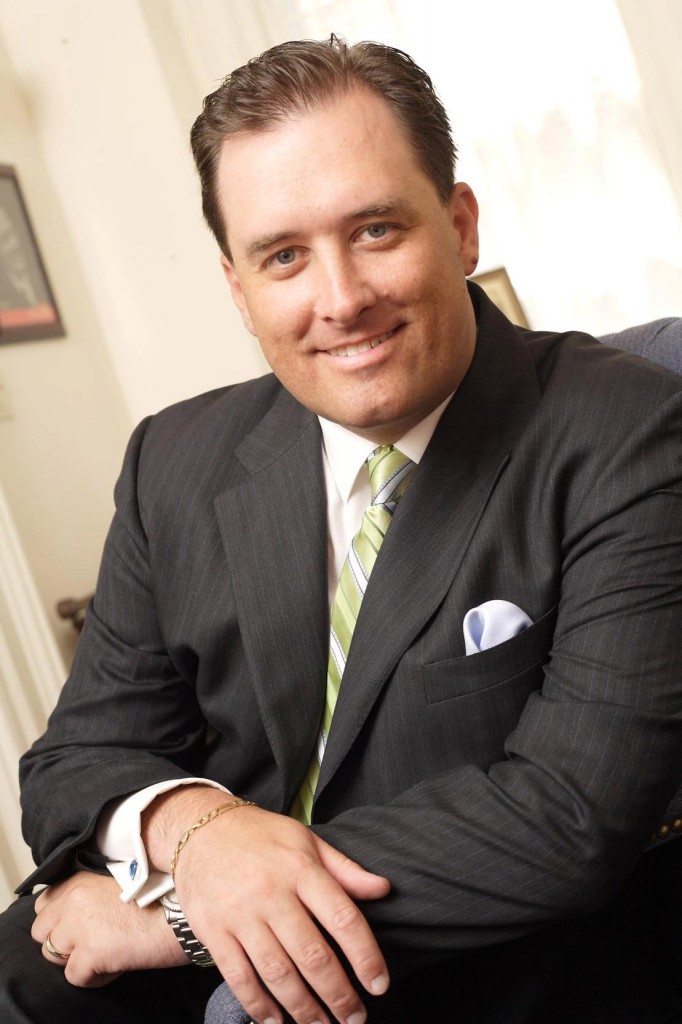 At 3:59pm Tuesday, Bill Vinsko was one of Democrats' most promising recruits in Pennsylvania. A politically connected attorney from Wilkes-Barre, he had begun a strong schedule of campaign events and local meetings. And his $80,000 raised in the third quarter almost matched the fundraising of incumbent Rep. Lou Barletta.
At 4:15pm, the dream was over. When Republican lawmakers unveiled Pa.'s new congressional map, what had been one of the bluest districts in the country to be represented by a red congressman became a safe seat for the GOP.
With the stroke of a pen (or more likely a mouse), Harrisburg Republicans stretched the district down into deep-red central Pa. The Democratic strongholds of Scranton and Vinsko's home in Wilkes-Barre were surgically removed and grafted onto the district of Rep. Tim Holden (D-Schuylkill). It leaves Barletta with a much safer GOP seat.
It's also more hospitable to incumbents in general, as it snakes beyond the Scranton/Wilkes-Barre broadcast area into the relatively more expensive Harrisburg market. That makes it tougher for a challenger with limited funds to get his or her name out.
When the new map is ultimately adopted by the Pa. legislature and signed by Governor Tom Corbett, Vinsko won't even live in the 11th district.
He's down, but not out. Vinsko says he still intends to challenge Barletta, who he accused of complicity in the Luzerne County split.
"I am running in the 11th and I am staying put right now," he said. "Here's why: the reason is that the issues do not stop at party lines and the issues don't stop at boundary lines. And I want to be the Congressman for Northeast Pennsylvania and for Central Pennsylvania, and my concern is not the lines but the people.
Barletta said he fought to keep Luzerne whole.
"My original and one of my only requests was that we keep Luzerne County whole and together because it is my home county, so I was disappointed in the fact that Wilkes-Barre and the Wyoming Valley and Pittston were not included."
The former Hazleton Mayor noted that he won Luzerne in 2010 by approximately 10,000 votes and in 2008 by about 5,000, and guessed Harrisburg Republicans were likely planning for the entire decade – not just him.
"It's a ten year map. While I have been able to do well in Luzerne county, it's a county that I'm from. So, I don't think the map was drawn specifically for me."
But it was drawn such that Vinsko's home in Wilkes-Barre, on the bank of the Susquehanna River, is adjacent to the district.
"I am not planning on moving at this time," Vinsko said. "With a nine-iron I could hit a ball into the 11th from my yard."
The law does not require a member of congress to live in the district he or she represents, just in the same state. However, as Barletta was keen to note, it's politically difficult and an uncommon occurrence.
"If he's going to stay in it and run for the 11th congressional district even though he's in the 17th…I don't know the last time somebody won a congressional seat that didn't live in the district," Barletta said.
It's unclear how well such an attack, typically used to great effect, will play in an election year when many voters are being shuffled to new districts themselves. At the least, it threatens to be a headache for Vinsko.
Regards his district, Barletta said he is looking forward to meeting his new constituents and building ties in the area. There, Vinsko may have a head start. He attended the Dickinson School of Law in beautiful Carlisle, a piece of Cumberland County that will now be part of the 11th. His undergrad degree came from Penn State's Harrisburg campus in Dauphin County.
But the Democrat will have to hurry up and introduce himself to voters before Barletta does. Asked about the outlook on the campaign, it was clear the Congressmen has already found a key campaign talking point:
"He will certainly have his work cut out for him, especially if he plans on continuing with President Obama's policies that have left Northeastern Pennsylvania with the highest unemployment rate in the state," Barletta argued. "That's going to be a pretty hard sell for him."
Natalka Karaman contributed to this report.