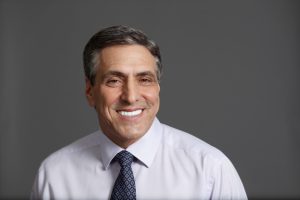 Congressman Lou Barletta Senate campaign increased his fundraising totals and cash on hand in the first quarter of 2018, beating his fundraising from the last quarter of 2017.  
Barletta's campaign raised $1,262,000 during the quarter, beating the $950,966 he raised in the last quarter of 2017. 
"This was our biggest fundraising quarter yet, and we are excited by the momentum that is building behind Lou's campaign," Barletta's campaign manager Cody Jones said.  
Barletta ended the quarter with $1,633,000 on hand, netting $600,000 from last quarter.  
The campaign pushed its number of contributors and the amount of small dollar donors.  The campaign reported that they received 17,000 donations with 93% of donations under $100.  
"Voters are seeing the clear contrast between Bob Casey's liberal progressive agenda and Lou Barletta's record of fighting for Pennsylvania families. While Senator Casey has been focused on raising money for his statewide campaigns for the past 22 years, Lou Barletta has been getting results for the people he represents," Jones said.