Beaver County Dems Endorse Altmire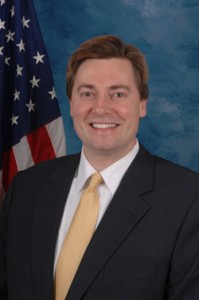 The Beaver County Democratic Committee endorsed U.S. Rep. Jason Altmire in the Democratic primary for the new 12th Congressional district.  He beat his fellow incumbent, U.S. Rep. Mark Critz, for the endorsement by a vote of 118-16.  This comes almost two week after Altmire also won the endorsement of the Allegheny County Democrats.
Altmire spend a lot of time speaking about his ties to Beaver County, which was evidenced by the fact that he is very friendly with the chairman of the Beaver County Committee, according to a Democratic operative in attendance.  Altmire also attacked Critz for his opposition to Obama's stimulus plan.  The event was heated with the candidates trading barbs.  Critz was very engaged with voters, and spent much of his time talking about the labor union endorsements he's received in recent weeks.
The endorsement was not entirely unexpected, as Beaver County is located in Altmire's current district.  However, losing by such a large margin is a blow to the Critz campaign.  Recent internal polling shows Critz down by 10 points among likely voters.  However, the poll also shows a solid lead among those in Critz's current district; this could be useful going into Saturday's endorsement meeting of the Westmoreland County Democrats.  Critz currently represents a good portion of Westmoreland County, but Altmire grew up in the county.  That will be a big test for both of these campaigns.
Although much of the past few weeks has been dominated with headlines of numerous labor endorsements for Critz, the past week has seen a battle break out between the candidates after Critz filed in court alleging Altmire does not have enough valid petition signatures to get on the ballot for April.  Altmire has attacked Critz for this petition scandal through press releases and in person at the Beaver County Dems endorsement meeting.  A court date has been set for Friday, March 2, in Pittsburgh on the matter.