Biden to Deliver Voting Rights Speech in Philly on Tuesday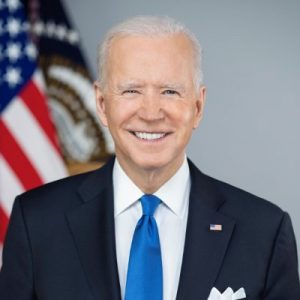 President Joe Biden will be traveling to Philadelphia on Tuesday. 
According to a release from the White House Press Office, Biden will be in Philadelphia "to deliver remarks on actions to protect the sacred, constitutional right to vote."
The Associated Press reports that the visit from Biden "comes as fights over the 2020 presidential election and election laws roil state and U.S. capitols."
This will be Biden's fourth visit to the Keystone State since being sworn-in as president. 
Biden's most recent visit to the state was in late April. He delivered a speech at an event marking Amtrak's 50th Anniversary in Philadelphia as part of the "Getting America Back on Track Tour."
On March 16, Biden visited Delaware County to promote his administration signing the COVID-19 relief package. On March 31, Biden delivered an address in Pittsburgh promoting his infrastructure proposal.  
First Lady Dr. Jill Biden has also made multiple visits to Pennsylvania in recent months. Her most recent was in Philadelphia on July 4.