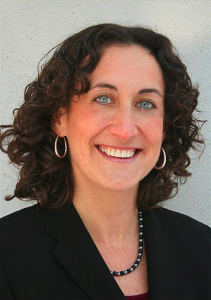 By: Elyse Clonan, Contributing Writer
Bucks County's Kathryn Boockvar, candidate for the 8th District seat held by Rep. Mike Fitzpatrick, has achieved top-recruit status by the Democratic Congressional Campaign Committee.
In a press release and conference call Wednesday, the committee said it chose Boockvar for a combination of reasons: the innate competitiveness of the district, her proven ability to fundraise and her prior campaigning experience in both local and statewide elections.
"We are excited to have [Kathy] on the list," DCCC Executive Director Robbie Mook said during Wednesday's call.
Being on the Red to Blue list allows candidates access to political, fundraising and logistical resources from the DCCC.
"The candidates and districts that have earned their way onto this list have done so by surpassing some pretty high goals that we have set," Mook said.  "These folks have very strong compelling profiles that fit with the values of their districts."
The DCCC endorsements fall within three categories: "Red to Blue Races," "Majority Makers" and "Emerging Candidates."  Two other Congressional Democratic hopefuls running for Pennsylvania seats, Manan Trivedi in PA-6 and Jackson Eaton in PA-15 have been named to the "Emerging Races" list.  Together, Boockvar, Trivdei and Eaton account for three of the 33 Congressional hopefuls that the DCCC has highlighted in the 2012 Red to Blue program.
The DCCC's prestigious endorsements of the three Pennsylvania candidates comes at a time where they may need all the help they can get.  Last month, Pennsylvania's GOP-controlled state government approved a new Congressional district map of the state after it was determined that Pennsylvania would lose a seat in the House following the results of the 2010 census.
The new map strongly favors incumbent incumbent Congressman, the majority of whom are Republicans.  Although the rest of the state may be in for an interesting political ride, two of the three districts previously mentioned were designated as being in "swing territory" in a PoliticsPA vulnerability ranking report published in December.  All three districts were designated as "vulnerable."
Despite the challenges posed by the redistricting results, the DCCC "feels very good" about their chances in Pennsylvania this November.