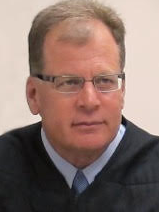 Republican Superior Court nominee Emil Giordano unveiled a series of Lehigh Valley endorsements today.
The list of backers includes: U.S. Congressman Charlie Dent, State Senator Mario Scavello, State Senator Lisa Boscola, State Representative Ryan Mackenzie, State Representative Justin Simmons, State Representative Gary Day, State Representative Julie Harhart, State Representative Joe Emrick and State Representative Marcia Hahn.
The name stands out from the pack is Sen. Boscola who is a Democrat that has represented the 18th district since 1999. She served in the State House for two terms before that.
"I am very proud to have bipartisan support from so many of our Lehigh Valley area lawmakers," said Judge Giordano. "I have a tremendous amount of respect for work they do on behalf of our area and really appreciate their support of my campaign to serve the Commonwealth on the Pennsylvania Superior Court."
Giordano will face Democratic nominee Alice Dubow for an open seat on the Superior Court this November.