The U.S. Senate race is hot, the polls are close, and both Sen. Bob Casey and GOP challenger Tom Smith are on the air with new, negative ads.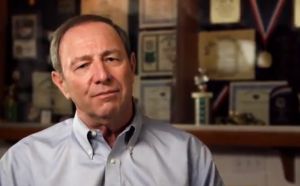 "Look at what Bob Casey and the political class have done to America. 12 million Americans out of work. The middle class in decline. A record number of people on food stamps," says Smith over b-roll of people looking worried.
"It's a record of failure. And there's no reason to believe Bob Casey's next 6 years in the Senate will be any better."
Smith's went on the air over the weekend; Casey's has been up since Friday.
It keeps up the attack on Smith as a political extremist.
"Tom Smith is the millionaire Tea Party founder who supports a radical budget that would cut Social Security benefits by nearly 40 percent, and end Medicare in two years – even for current recipients," a narrator says, referring to kind words Smith had for a budget proposal by Sen. Rand Paul (R-KY).
"Why? To give tax breaks to millionaires. Like himself. Tom Smith: extremely wrong for Pennsylvania."
Here's the Casey spot:
http://youtu.be/r3XKIaTs1eg