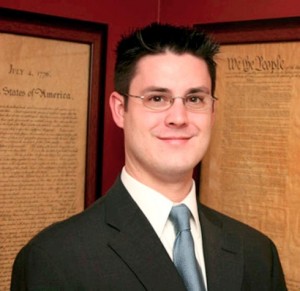 And then there were two.
Bradford County Commissioner Mark Smith Thursday announced his bid for the Democratic nomination for Lieutenant Governor.
He joins Harrisburg City Councilman Brad Koplinski as the second declared candidate for the office; State Rep. Brandon Neuman (D-Washington) is also floating his name.
"I will take Pennsylvania and the office of Lt. Governor in a new direction. The next Lt. Governor must be more than a just place holder. I will give a voice to those people and communities who are all too often left behind by the bureaucracy in Harrisburg," Smith said in his announcement press release.
"Pennsylvania needs a Lt. Governor who will seek solutions to our most pressing issues such as education, jobs, transportation, and natural gas industry."In his announcement, Smith boasted of the County's strong job growth – driven primarily by a surge in natural gas development. He took issue with Tom Corbett's handling of Marcellus shale in his announcement, specifically accusing the Department of Environmental Protection of failing "to properly engage with county and local leaders on the oversight and regulation of the natural gas industry."
He also said he supports a tax on natural gas.
Smith, 34, was the youngest Commissioner in Bradford Co. history when he was elected in 2007. Though he was re-elected in 2011, Democrats lost county wide and fell into the minority on the board.
An industrial design engineer by profession, he is engaged to be married to his fiance Jane Clements in June.
In Pa., the LG casts tie-breaking votes in the state Senate and is first in the line of succession. Beyond that, the office has few constitutional duties.
LG candidates run independently from the top of the ticket gubernatorial hopefuls.