According to multiple reports, Mitt Romney has scheduled an election day visit to Pittsburgh.
According to Salena Zito of the Tribune Review, The event will be at or near the Pittsburgh Airport. It gives Romney an opportunity to reach suburban Allegheny and Southern/Eastern Ohio votes essential to his chances of winning Pennsylvania and Ohio, thus winning the Presidency.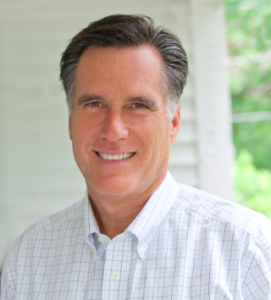 It's a curious move by the Romney campaign, which will now literally be working until the last possible day to win Pennsylvania. An election day stump could weaken the get out the vote effort for Romney on election day. A large rally would likely mean pulling significant resources from polling places.
In contrast, President Obama will be  spending the day in Chicago with his family.
This visit, plus Both Romney and his running mate Paul Ryan's visits over the weekend, have solidified the fact that the Romney camp is serious about its chances of winning Pennsylvania. Polls in Pennsylvania have shown that the race is narrow, however many experts believe that PA is still a safe Obama state. Nonetheless, this hasn't stopped GOP PACs from pouring nearly $12 million into ads.
UPDATE
Romney will be visiting The Pittsburgh International Airport at 3:00 on Tuesday, according to a release by the campaign.
Romney's visit will be a two-state blitz, as he is scheduled to speak in Cleveland, Ohio as well.
In response to Romney's visit, Desiree Peterkin Bell, Senior Director of Communications for Obama, released a statement calling Romney's play for Pennsylvania "a desperate hail mary."
"According to Pollster.com, there have been 53 independent public polls in Pennsylvania this year and not one has had Mitt Romney in the lead, or even tied. Pennsylvania remains out of Mitt Romney's reach today, just as it was out of reach for the last five Republican candidates who made last minute plays for the state and failed to carry it.
 "Mitt Romney recognizes that Ohio has moved away from him, and without it he has no plausible path to 270 electoral votes. A few days of campaigning and an avalanche of special interest funded negative TV ads will not save Romney from his policies of the past that crashed the economy and punished the middle class. Pennsylvanians are committed to moving forward with President Obama, not returning to the same tired policies that Romney is campaigning on."
Here are the details of Romney's Pittsburgh visit.
Event:                     Mitt Romney Arrives In Pittsburgh, Pennsylvania
Location:                  Atlantic Aviation Services
Pittsburgh International Airport
300 Horizon Drive
Pittsburgh, Pennsylvania
Arrival Time:            2:55 PM EST
Additional details will be provided.