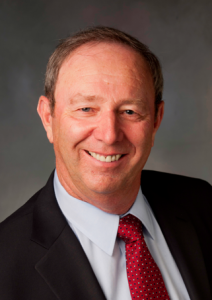 In yet another sign that the Pa. Senate race is on the national radar, the National Republican Senatorial Committee will spend $500,000 to boost GOP challenger Tom Smith.
It's the first time the committee has spent any money in the state, aside donating the maximum $40,000 to Smith's campaign against freshman Democratic Sen. Bob Casey.
The buy – the ad has yet to be released – will be in western Pa.
CNN reported the news Friday afternoon.
"Bob Casey's re-election campaign has been as underwhelming and ineffective as his last six years in the Senate. This has become a very competitive race and we want to help ensure Tom Smith has the resources to get his message out and win in November," an NRSC official told CNN.
CNN also noted this:
There is a tradition of national parties putting money in a race as a head fake as a way to force the other side to spend precious resources where they're not needed. NRSC officials insist that is not the case here – that their internal polling shows the race increasingly competitive.
Polling has shown the race tightening over recent weeks, to the point that Smith is now a more promising challenger for GOP Senate hopes than many other challengers in the country. A Rasmussen poll released Friday showed Casey ahead just 1 point, 46 percent to 45.
The Democratic super PAC Majority PAC, founded by a former aide to Senate Majority Leader Harry Reid, is also spending over $500,000 to boost Casey in western Pa. The Pa.-based Fight for the Dream PAC is expected to spend about $380,000 on Smith's behalf.
Meanwhile, Smith has the resources to out-spend Casey until election day.
Importantly, this also opens the door for other major players – like Karl Rove's Crossroads super PAC – to follow suit and boost Smith.