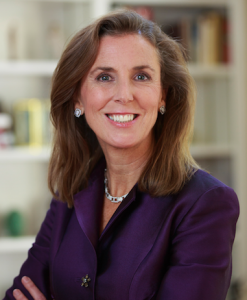 The implicit has now become explicit.
The Democratic Senate Campaign Committee (DSCC) is endorsing Katie McGinty's campaign.
"Pennsylvanians who want a tireless fighter for the middles class have no better leader than Katie McGinty," they write. "She is a hard driving voice for change who will work to expand opportunities for the families left behind for too long. Katie grew up the ninth of ten kids to a police officer and restaurant hostess and her understanding of the issues facing working families is what makes her an outstanding advocate for Pennsylvania. Katie knows how to get the job done and she will be a powerful voice for college affordability, equal pay and ending corporate tax breaks for companies shipping good U.S. jobs overseas. We are proud to endorse Katie McGinty for U.S. Senate."
According to Alex Roarty of Roll Call, who first broke the news, the move is an attempt to shore up McGinty's candidacy as the DSCC sees her as having the best chance to defeat Sen. Pat Toomey.
But there was no doubt who DC Dems wanted to win this race: McGinty, the candidate who is seen as more a team player/better g.e. candidate

— Alex Roarty (@Alex_Roarty) March 23, 2016
? is whether @dscc will begin an IE effort to help McGinty — an endorsement allows it to do so, and a few million bucks would go a long way

— Alex Roarty (@Alex_Roarty) March 23, 2016
The McGinty-Sestak is the one primary Ds were worried about. Sestak up narrowly, but the race is seen as a jump ball https://t.co/SJFOgyn98H

— Alex Roarty (@Alex_Roarty) March 23, 2016
McGinty was seen as the establishment candidate from the beginning, now she'll try to benefit from that label.
The former Chief of Staff to Gov. Wolf is running against former Congressman Joe Sestak and Braddock Mayor John Fetterman.