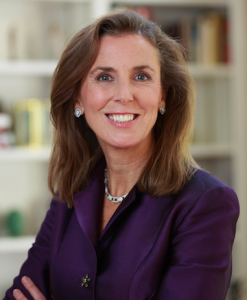 It's official, Katie McGinty is getting into the 2016 Senate race.
According to Alex Roarty of the National Journal, after much consideration McGinty has decided to take the plunge.
Apparently she is only announcing her resignation as Chief of Staff to Governor Wolf today (we speculated on some possible successors early this week) but will take on Joe Sestak in the 2016 Senate Democratic primary.
McGinty's entry isn't a huge surprise. Sestak has never been the favorite of party leaders and the DSCC and EMILY's List have been actually encouraging McGinty to run.
A former Clinton White House official, McGinty was DEP Secretary during the Rendell Administration before running for Governor herself last year and finishing fourth.
McGinty and Sestak will be competing to take on freshman Republican Senator Pat Toomey next year.