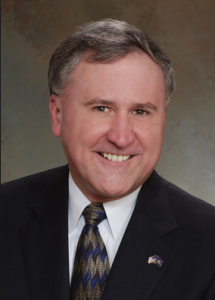 The 2016 race for Attorney General begins.
State Senator John Rafferty, as was expected, is set to officially jump into the race this week.
"I am excited to announce I will officially be launching my campaign for Pennsylvania Attorney General on Wednesday, June 17, 2015 in Harrisburg," according to a letter obtained by PoliticsPA from Rafferty's campaign to Republican state committee members.
Rafferty's formal announcement is set to take place at the headquarters of the PA State Troopers Association.
"Together we are going to win big in 2015 to clean up our state's courts and next year we will work to clean up the Attorney General's office," he concludes.
John Rafferty has served in the State Senate since 2003, representing the 44th district which comprises parts of Berks, Chester and Montgomery Counties.
With Kathleen Kane mired in a myriad of troubles, the 2016 contest could be quite competitive. It is widely suspected that Montgomery County Commissioner Josh Shapiro will challenge Kane in a Democratic primary.
Additionally, earlier this week State Rep. Todd Stephens told PoliticsPA he is also considering a run in the GOP primary.
No matter what the final field of candidates looks like, this contest should be one of the most competitive of 2016.