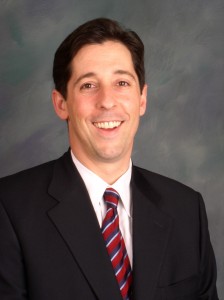 Joe Torsella is getting the backing of former Gov. Ed Rendell in his campaign to become Pennsylvania's State Treasurer.
Torsella worked for Rendell during his time as Mayor of Philadelphia, serving as Deputy Mayor for Policy and Planning. Since then, he became the founding President and CEO of the National Constitution Center and a former U.S. Ambassador to the United Nations for Management and Reform.
"Joe knows how to get real results for citizens because he has spent much of his career helping government at every level do a better job managing the public's resources," Rendell said. "From his days as a Deputy Mayor in my administration, working to solve Philadelphia's fiscal crisis, to his time in the Obama Administration, serving as our nation's fiscal watchdog at the United Nations. He has a lifelong record of bringing ethics, accountability, and transparency to public institutions."
"We need Joe's integrity, drive, and talent in the Treasurer's office," Rendell concluded. "He'll be a great candidate for our party, a strong voice for our Democratic values, and a terrific Treasurer for our Commonwealth, and I'm proud to endorse him today."
"I am honored to have Governor Rendell's support, and lucky to have started my career of service working with him to turn around the financial crisis in Philadelphia," Torsella responded. "My career has always been about making government better, more ethical, and more innovative. I'll bring that same commitment to my service as Treasurer. And I'll bring the same passion I first learned from Ed Rendell, a passion for improving the lives of hardworking taxpayers all across Pennsylvania."
2015 Fundraising
Torsella also revealed that he raised $1,602,209 for the campaign. Currently, he has $1,504,435 cash on hand.
In 2014, he raised $1,017,000 and had $995,242 cash on hand at the beginning of last year.
Pennsylvania's current Treasurer is Tim Reese, a placeholder to fill out the term of his disgraced predecessor Rob McCord.