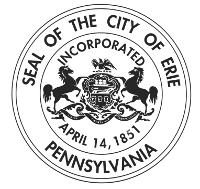 The crowded field to replace term-limited Erie Mayor Joe Sinnott is seeing its second internal poll.  
The campaign for Erie County Council Chairman Jay Breneman conducted and released its own internal poll showing Breneman with a four point lead over the next closest in the seven person race.  
The Breneman campaign poll put him at 29% among respondents, City Councilman Bob Merski at 25%, Former City Councilman Joe Schember had 20%, Erie Playhouse executive director Almitra Clerkin and former City Councilwoman Rubye Jenkins-Husband each had 6%, and Edinboro University of Pennsylvania instructor Lisa Austin and former police chief Steven Franklin each had 4%.  
The poll was designed and executed by the Breneman campaign and consisted of four questions.  The first question was if the person surveyed was planning on voting in the primary election, and if the response was 'no' the call was ended.  
According to the results provided by the campaign, 64% of respondents have not committed to voting for a particular candidate in the primary.  
Internal polls, especially those conducted by the campaign, should be taken with a grain of salt.  Internal poll results are often used to help win over and reassure donors, and gain media coverage for the campaign.  
The campaign surveyed 407 Democrats, calling them between March 13th and April 22nd.  The margin of error is plus or minus 3.9%.  
In late March, Merski released his own internal poll, showing him in the lead.
John Persinger and Jon Whaley are running for the Republican nomination.