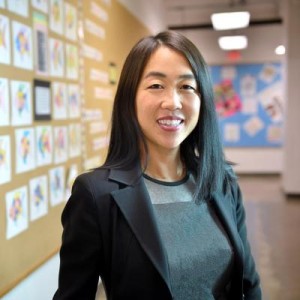 With 97.75% of precincts reporting, the Democratic primary for Council at-Large in Philadelphia concludes.
Incumbents Blondell Brown and William Greenlee will retain their seats in office winning 9.77% (61,704) and 7.90% (49,858) respectively, while the other two incumbents, Ed Neilson and Wilson Goode did not match up to their competition.
The other former incumbent, of course, is looking for a promotion.
Allan Domb, Derek Green, and Helen Gym will be the new Council at-Large members that replace the losing incumbents, winning 8.94% (56,416), 10.71% (67,578), and 7.64% (48,243).
Today, after most Philadelphians cast their votes, an anti-Helen Gym e-mail began to circulate. In this e-mail, David Hardy, the founder and CEO of Boys' Latin of Philadelphia charter school urged, "Don't vote for Helen Gym…She hates us." Either this e-mail did not circulate in time, or many who wanted to vote for Gym already had their mind set.
The five Democratic winners will be joined by the top two Republican winners after November's election.