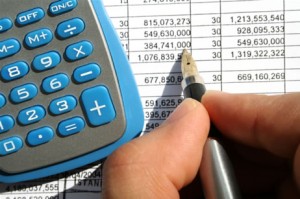 It'll be lean and likely on time. Republican leadership in the House and the Senate agreed on a $27.6 billion target figure. They also agreed on a target date of June 13 for passage, 17 days before the deadline day of June 30.
House sources say a vote on the final package is likely June 4 or 5.
After being passed along party lines by the Appropriations Committee, the budget will make its way to the House floor for debate and amendment proposals. The budget was debated for roughly two hours before the vote.
With $800 million in unanticipated revenue, the Senate's version of the budget allocated $500 million of that revenue toward the budget. House Republicans proceeded to put a cap on the revenue spending at the Senate total. House Republicans are wary of spending the remaining the remaining $300 million because of uncertainty on whether or not the remaining funds will materialize due to a slow influx of corporate tax income. However, amendments on the spending can still be considered.
"If the [Democrats] want to increase the revenue they certainly can, and we would consider those amendments. However, only a tax increase or shifting funds from other line items to cover increases are viable options to increasing spending," said House Appropriations Spokesperson Mike Stoll, reported by Capitolwire.
This measure effectively handcuffs the House Democrats who want to propose amendments to use the remaining $300 million toward increased spending on items that already have bipartisan support, among those block grants for all-day kindergarten, nursing homes, hospitals and human services.
"We had 10 amendments that we did a lot of homework on to make sure they were revenue-neutral, to make sure they did not go above the additional $300 million that most of us in the room and those of us in the committee room know is there. The Independent Fiscal Office said the money is there," said Democratic Appropriations Chairman Joe Markosek (D- Allegheny), reported by Capitolwire.
Only two of those amendments were considered, and both were voted down.
House members have until 2 p.m. on Tuesday, May 29 to propose additional amendments to the State budget.