By Keegan Gibson, Managing Editor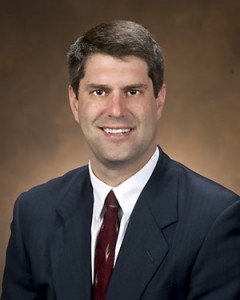 Tim Burns will remain in the U.S. Senate race despite a disappointing third-place finish at Republican state committee, his campaign announced Sunday. The committee endorsed Steve Welch in a single ballot Saturday.
"Despite yesterday's vote, I know that my candidacy offers our party a strong contrast to Senator Casey," Burns said in a statement. "Yesterday's results are just one battle in a long fight to defeat the Obama/Casey agenda."
Burns finished a close third behind Tom Smith, a former coal company owner from Armstrong County. Both men trailed significantly behind Welch, an entrepreneur from Chester County.
The final vote for the top three was Welch 182, Smith 51, Burns 46.
Burns had never definitively stated that he would exit the race should the committee endorse an opponent, but he certainly gave that impression to reporters and committee members.
It's unclear how much of his support (or his campaign team) will continue on against the state party and the Governor, who also endorsed Welch.
In his statement, it's clear that Burns felt betrayed by the committee's decision. An intense, last-minute lobbying effort by the Governor's political team eroded much of his support.
"After establishing a commanding lead over Steve Welch in the caucus straw polls, I was certainly disappointed by the results of yesterday's roll call vote," said Burns. "It is clear that the endorsement of the Governor carries a lot of weight with the committee.
"I got into this race because I believe that I am the strongest candidate to defeat Bob Casey and in caucus after caucus, state committee members agreed."
Four other candidates, who never seriously contested for the endorsement, remain in the race. They are Sam Rohrer, a former State Rep. from Berks County; Marc Scaringi, an attorney from Cumberland County; David Christian, a veterans advocate from Bucks County; and John Kensinger, a pharmacist from Bedford County.