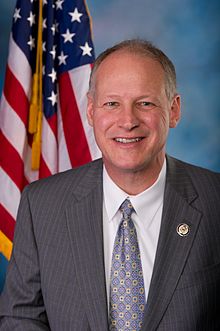 The House Majority PAC and Service Employees International Union (SEIU) announced today that they have reserved TV ad time in 38 markets, including Pittsburgh and Philadelphia. The partners combined are preparing to spend $20 million, with the House Majority PAC chipping in $16 million, and the SEIU chipping in $3.7 million.
"From day one, House Republicans have pursued an agenda that is extreme and out of touch – and House Majority PAC will be on TV to hold them accountable," said Alixandria Lapp, executive director of House Majority PAC, in a statement. "Partnering with SEIU allows us to be more successful by effectively leveraging every dollar we spend."
Of the money that will be spent in the fall, Pittsburgh and Philadelphia will see their fair cut of the dough.
In Pittsburgh, the House Majority PAC and SEIU plan to spend $736,000 and $294,400 respectively. Most of that money will likely be directed to incumbent 12th district Congressman Mark Critz (D-Cambria) in his effort to fend off a serious challenge from Republican Keith Rothfus. The money could also be put toward Larry Maggie's race, as he challenges Rep. Tim Murphy (R-Allegheny).
Philadelphia markets are set to receive nearly $599K. There are an array of Democrats who could be on the receiving end, starting with Kathy Boockvar, who is challenging Rep. Mike Fitzpatrick (R-Bucks). It's likely bookmarked in part for Manan Trivedi as well, who is challenging Rep. Jim Gerlach (R-Chester), but it could also go to boost George Badey, challenging Rep. Pat Meehan (R-Delaware), or a candidate in New Jersey.
The NRCC responded to the ad buy by saying that the money will not help candidates who have shown their true colors by supporting failed policies.
"I'm shocked that the special interests who brought us Obamacare and the failed stimulus are supporting candidates running on that same bankrupt agenda. Clearly their failed track record speaks for itself," said NRCC spokesperson Nat Sillin.
The commitment from the SEIU comes just a few weeks after they announced a massive field initiative designed to combat Republican Super PAC spending. This announcement also continues to fuel the ongoing spending war from Congressional committees in both Philadelphia and Pittsburgh.