Congressman Lou Barletta is looking for a promotion to the U.S. Senate, meaning many others will be looking for promotions to fill his vacated seat.
Unlike when Congressman Tom Marino was rumored to be joining the Trump Administration, the race to fill Barletta's seat will be through the standard primary system. That doesn't mean there will not be pushes to secure the support of local party activists early to make the process easier.
On the Republican side, the three top names are state Representative Stephen Bloom (R-Cumberland), businessman Andrew Lewis, and former Revenue Secretary Dan Meuser.
Bloom has already filed with the Federal Elections Commission to run for the seat.
"I am seriously considering running to represent the citizens of our 11th District in Congress if Rep. Barletta announces that he is running for U.S. Senate, and I am taking the necessary and prudent steps to prepare for that possibility," Bloom told the Carlisle Sentinel.
Andrew Lewis ran for the state Senate in 2016, losing in the primary to now state Senator John DiSanto in the primary. Lewis has not made an official announcement, but is strongly considering a bid.
"I have been approached by different community leaders asking me to run. Out of respect for Congressman Barletta I will not make a final decision until he makes an official announcement," Lewis told PoliticsPA.
Meuser, who was former Governor Tom Corbett's Revenue Secretary, was reportedly considering a run for Lieutenant Governor, but PoliticsPA has learned that MeuserforCongress.com was registered about a month ago. PoliticsPA has reached out to Meuser for comment on this story.
The Patriot News reported that state Representative Tarah Toohil (R-Luzerne) is also considering a run for the seat.  
"Obviously it would be a leap on to the national scale and right now, we're getting a lot done where we are. But I do enjoy the ability to be a public servant and work for my constituents and the state of Pennsylvania," Toohil told the Patriot News.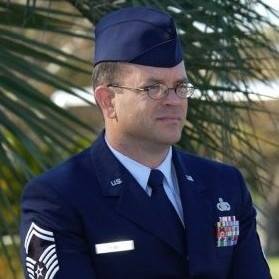 On the Democratic side, Democrat Alan Howe, a veteran from Carlisle, jumped into the race in April.  
Democrats PoliticsPA spoke with said they are confident they will have a strong challenger for the seat.