Or: "Stop being so partisan," says man who challenged incumbent for being insufficiently partisan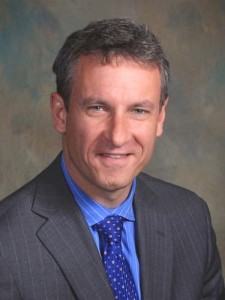 Matt Cartwright has a message for Congress: cut the partisanship and pass the transportation bill. The Lackawanna County attorney who knocked off Rep. Tim Holden in April's Democratic primary cites May's lackluster jobs report and says the bill means jobs.
"Our nation's unemployment rate currently lingers above 8 percent.  But it's even worse for the construction industry, with a jobless rate that currently exceeds 14 percent," he writes in a recent op-ed. "Passing a bill that funds infrastructure projects across our Nation will directly employ workers to build and repair roads, bridges, railways, runways and ports."
He places the blame on the House GOP: "rather than serving the American people by passing the bi-partisan Senate bill, Republican House lawmakers want to force controversial concessions."
The House version of the legislation has hit a snag: the moderate wing of the GOP caucus is having trouble selling the Tea Party wing on the big spending bill. None other than Rep. Bill Shuster (R-Blair) is charged by GOP leadership to shepherd it through Congress.
Holden (D-Schuylkill) will finish out his term as the 10th-ranking Democrat on the powerful Transportation Committee, and even missed a primary campaign event because he was in DC negotiating the bill.
Cartwright successfully challenged Blue Dog Holden from the left, hammering the Congressman for his votes against the health care law and in favor of the so-called Halliburton loophole, which exempted hydraulic fracturing from certain federal environmental oversight measures.
He faces nurse and Scranton Tea Party co-founder Laureen Cummings, the Republican nominee in the heavily Democratic district.