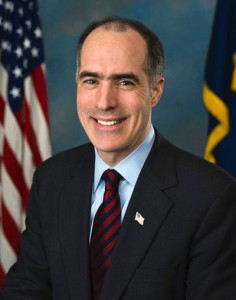 With less than two weeks left before federal Stafford loan interest rates are set to double, U.S. Senator Bob Casey is speaking out against allowing the rates to increase.
Part of the 2007 College Cost Reduction and Access Act included provisions to artificially lower the 6.8 percent student loan interest rate to 3.4 percent over four years, which was extended last year. That extension is set to expire on July 1, which would cause interest rates to essentially double overnight.
The increase would affect only loans signed after July 1 and would not impact those who have already graduated.
Two partisan bills were recently defeated in the Senate. The Republican bill would have tied the interest rate to market-based rates. The Democratic bill would have kept the rate stagnant for the next two years. Senator Casey has been outspoken in recent days about allowing the extension to expire.
"Paying for college is a major burden for families and students, and Congress shouldn't add to that by allowing the interest rate on student loans to double," Casey said.
"Congress has a chance to work in a bipartisan fashion to prevent student loan rates from doubling which would prevent a significant challenge for families and hurt the economy. With two weeks to go, it's critical that Congress take immediate steps to protect families and students."
Casey's numbers say that doubling the current loan rate from 3.4% to 6.8% would impact nearly 400,000 Pennsylvania students and cost them an average of $956 each. The Senator spoke in Philadelphia earlier this week in support of drafting a new bill to keep the rates from doubling.
"It's the least Congress can do," Casey said to CBS. "If you learn more now, you'll earn more later, and we've got to make sure that every student that wants to have access to this kind of loan can do it and participate in that program without watching the interest rate double on July the first."
Senator Pat Toomey, who supported the Republican bill, has been quieter on the issue. He has stated that the rate would only result in an increase of "only few dollars a month" and that the focus should be on the cost, not the means.
We'll see what happens in the next couple weeks.