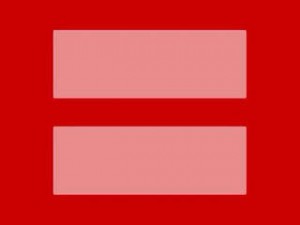 In the past year, many Democrats – including President Obama – have gone from supporting civil unions to supporting gay marriage. Bob Casey is one of 10 Democrats in the U.S. Senate who has not.
As the Supreme Court weighs constitutional questions surrounding gay marriage, gay rights advocates are accelerating their lobbying for Casey to join his colleagues.
"Senator Casey has supported every other LGBT rights issue that's come to Congress," said Adrian Shanker, President of the gay rights advocacy group Equality Pa. "His support for civil unions was great in 2006. Now it's time for the next step."
"People are starting to see him as one of the last holdouts."
4 Democratic Senators, including Mark Begich who's up for re-election in Alaska in 2014, have switched on the issue in the past 2 days.
Most Pa. Democrats support of gay marriage, Shanker said, including former Gov. Ed Rendell, the state party, and almost every contender for Governor in 2014.
Roger Lund, the Adams County Democratic party chairman, had more blunt words for the Senator in an open letter he posted to facebook.
"That you have yet to speak up in favor of marriage equality for all Americans is a travesty. That you think you are better than me or tens of millions of other Americans simply because you are heterosexual and that you are entitled to special rights given to married couples makes me realize just what kind of man you are," Lund wrote.
Advocates are given hope by Casey's recent reversal on assault weapons. In the aftermath of the Newtown, Connecticut shootings, Casey reversed his opposition to a ban.
Casey seems to be waiting and seeing. Spokesman John Rizzo emailed PoliticsPA the same comment his office has sent to other news outlets.
"In the past, Senator Casey has supported civil unions and he is closely following the debate around DOMA. He intends to thoroughly review any legislation on this when it comes before the Senate," Rizzo said.
Randy Wenger, the Chief Counsel at the conservative Pa. Family Institute, commended Casey on his stance.
"We're grateful that Senator Casey continues to support marriage as between one man and one woman," he said.
"Marriage is more than just a sign of affection: it's about children. Children do best in a home with a mother and a father."
Casey won re-election by a comfortable margin in 2012; gay rights were not a noteworthy issue on the campaign trail.
Update: State Rep. Brian Sims (D-Phila), who is openly gay, wrote a open letter to Casey. He said in part, "You have had more opportunities, and come from more supportive communities than so many others who have voiced their support in these critical weeks. History, as well as your constituents, is demanding that you speak now on this issue and I hope that your conscience compels you to rise to the occasion."