By Keegan Gibson, Managing Editor
Senator Bob Casey thinks the special State Senate election in Berks County gives Democrats the chance to rebound from heavy losses in 2010.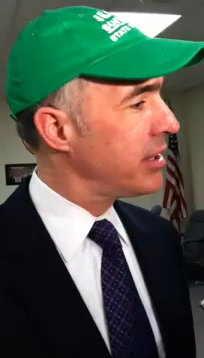 "It's a good race for us to win as Democrats because it's evidence that we're coming back," Casey said.
"It's a good way to start the year if we can have a win in a district that's not easy to win."
Casey was the headlining speaker at today's rally for Judy Schwank, the Democrat running to replace State Senator Mike O'Pake.
The rally drew over 150 people and gave Democrats the opportunity to send a strong message: they're ready to turn the page on 2010.
Casey also said that the Republican message of spending cuts will be less effective once those cuts are spelled out.
Watch the interview below: