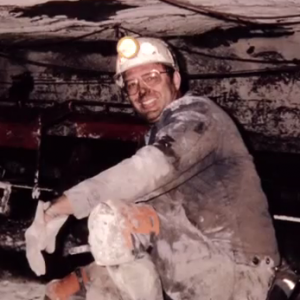 Today Sen. Bob Casey voted against a resolution of disapproval that would have prevented the EPA from implementing the Mercury and Air Toxic Standards rule (MATS), something critics say would result in higher energy prices and less reliable power – particularly in the coal industry.
His opponent Tom Smith was quick to jump on the Senator's vote, saying the move is another example of the "Obama-Casey war on coal."
"As the owner of several coal mining companies, I was on the receiving end of President Obama and Senator Casey's costly, job-killing regulations," Smith said. "I saw firsthand the damage that an out-of-control government can do to an American economy struggling to create jobs.
Smith also tied this vote to the Obama administration's decision against building the Keystone XL pipeline, which he said appeases "liberal special interest allies" at the cost of American jobs.
Tying Casey to Obama, and labeling both of them as anti-coal, has been a consistent theme for the Smith campaign. Smith has one of his facts wrong, though: Casey voted for the Keystone XL pipeline.
PA Dems Communications Director Mark Nicastre said that Smith's opposition to a health-related regulation is nothing new.
"Once again,Tea Party Tom Smith is far outside the mainstream. First, he joined the climate change deniers to say it is 'the biggest hoax the American people have had rammed down their throats in my lifetime.' Now he wants to undo efforts to protect children from mercury pollution."
The MATS rule is an attempt by the EPA to comply with federal clean air regulations (known as Utility MACT, or Maximum Achievable Control Technology). MACT requires coal and oil-fired plants to reduce emissions of mercury and other metallic toxins, acid gases and organic air toxins to keep pollution at safe levels.
As part of MACT, plants can reduce emissions in a number of ways and the cost is about $10.9 billion per year. But the EPA estimates that there is a benefit of $59 – 160 billion per year, meaning that for every dollar spent, five to 13 dollars in health benefits offsets it.
Although five other coal and energy state Dems (including Sen. Joe Machin (D-WV) and both Virginia senators) voted for the measure, Casey stood by his nay vote, saying that he would not vote for deregulation at the expense of public health and safety.
"It is critical to continue to grow this economy and ease regulatory burdens whenever possible; it is also important that we do not do so at the expense of the health and safety of our children."
Casey said that the solution is striking a balance between the economic benefits of coal with community safety.
"I voted against this resolution after talking to my constituents and after careful consideration in the best interest of the Commonwealth. I will continue to work to ensure that we strike an appropriate balance and that implementation of the rule protects the interests of Pennsylvania companies as well as its communities."
The resolution failed 46-53, with five Republicans voting nay as well.