By Ben Griffiths and Keegan Gibson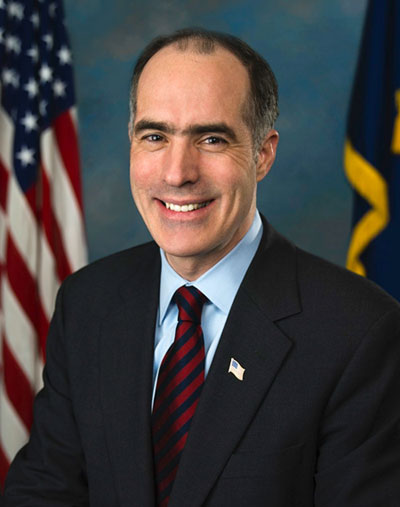 Pennsylvania's Senate delegation split Thursday, with one Senator voting against the other's legislation.
The Earmark Elimination Act of 2011, introduced by Sen. Pat Toomey and Sen. Claire McCaskill (D-MO), was voted down 59-40 in the Senate. Among those opposed: Sen. Bob Casey.
The bill would effectively finish off the practice of earmarking. Earmarks, the allocation of federal money for specific home-front projects and organizations often buried deep in congressional bills, have been under a moratorium for over a year now.
Casey's office said he supports a ban on earmarks – the one currently in place.
"Senator Casey supports the earmark ban that has been in effect for the current Congress and he is pleased that the ban is being extended through next year," said spokesman Larry Smar.  "He has consistently supported a number of measures to clean up the process to make it more transparent and accountable to taxpayers."
But one of Casey's prospective Republican opponents, Steve Welch, blasted him for opposing Toomey's legislation – and a similar measure back in 2010.
"This shows once again how addicted Bob Casey has become to Washington's corrupt culture of wasteful spending," Welch said in a statement. "If Casey is unwilling to vote against the most outrageous, the most wasteful, and the most secretive type of Washington spending, then there is no hope that he will ever do what's necessary to tackle our $15 trillion national debt."
NDIC Closing
Back in Pa., where the rhetoric on spending cuts meets the road, both Casey and Toomey criticized a decision by the Department of Justice to close the National Drug Intelligence Center in Johnstown. While not an earmark, many critics of government spending have characterized the NDIC as a pork barrel project. Supporters have said it serves a valuable purpose and means 180 jobs for the area. It was a casualty of Republican-backed spending cuts in November.
"The NDIC has played a crucial role in fighting drug trafficking and gang violence in Pennsylvania and throughout the nation," said Casey in a statement. "Closing the facility will hurt jobs and the economy throughout the region in addition to hampering the efforts of local law enforcement."
Early into his term, Toomey departed from conservative orthodoxy on NDIC. He echoed Casey's concerns.
"It is extremely disappointing that the Obama administration has decided to shut down the National Drug Intelligence Center in Johnstown," said Toomey in a statement. "As I have repeatedly told Justice Department officials, the NDIC serves an essential function and maintaining its operations in Johnstown is better for taxpayers than relocating those operations elsewhere. Among other reasons, it is also why I voted against the appropriations bill last November that enabled this administration to wind down the NDIC."
Welch declined to comment on the NDIC.