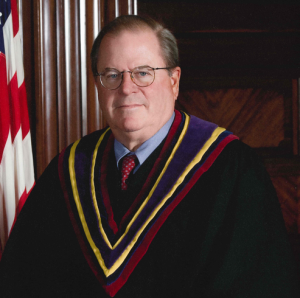 Ron Castille wants everyone, particularly the Trump transition team, to know he's available.
The former Chief Justice of the PA Supreme Court made his pitch to P.J. D'Annunzio of the Legal Intelligencer on Monday.
"I'm ready for another challenge and with my experience I'd do well for the office," Castille said.
He even noted that Congressman Tom Marino, who is on Trump's transition team, campaigned for him back in 1993.
The judge was forced to retire in 2014 despite efforts to stay on the bench.