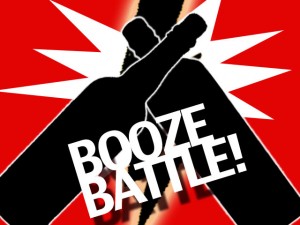 A poll commissioned by the conservative Commonwealth Foundation and the liberal website Keystone Politics found that most Pa. residents support plans to liberalize the sale of alcohol in Pa.
61% agreed with a proposal to "end government sale and distribution of wine and spirits" in Pa. 33% said they opposed it. 70% of Republicans and Independents were in support along with 54% of Democrats.
55% said they would be more likely to support a candidate for state legislature who supports privatization, 32% said they'd be less likely.
The market research firm Heart+Mind Strategies conducted the survey of 1,151 Pennsylvania residents ages 21 and older from Sept. 3 to 12. The margin of error is plus or minus 3%. The full results are here and here.
The Commonwealth Foundation free market think tank has long supported liquor privatization, as has Gov. Tom Corbett and many Republicans in the legislature.
Democrats largely oppose the measure, led by labor unions who represent employees of the current system.
But blogger Jon Getting of the left-leaning news and policy website Keystone Politics has challenged his ideological compatriots on this issue, arguing that the current rules unfairly prop up incumbent businesses.
Legislative efforts to privatize the liquor stores stalled in June but are likely to reemerge this fall.
The biggest problem facing privatization proponents: few residents are frustrated enough with the current system to prioritize privatization.
75% of respondents in this poll rated the performance of current stores good or excellent. 13% rated them "not so good" and 8% called them poor.
"That's what I've noticed over the past few years of polling this issue," said Dr. Terry Madonna, Director of the Franklin and Marshall College Poll. "Majority support, but no high degree of intensity. It's why there's not a lot of pressure on lawmakers to act."
Just 5% of respondents in the most recent F&M poll said lawmakers should prioritize liquor privatization this fall. An April F&M poll showed that a plurality of registered voters, 47%, supported privatization while 40% opposed it.
As with any privately commissioned poll its results should be taken with a grain of salt. In this case, the key thing to note is that the results of this poll wouldn't necessarily match voter opinions.
The pollster is a market research firm and did things differently than firms that primarily conduct political surveys. Respondents were Pennsylvania residents and the sample was not restricted to just registered voters – let alone was it restricted to likely voters.* Only adults at or over the age of 21 were included.
All that said, Commonwealth Foundation and Keystone Politics were totally transparent with the poll's methodology and results, far beyond what it typical of interest groups.
*Update: The pollster said 92% of respondents meet the criteria of a likely voter and 68% said they definitely planned to vote in 2014.