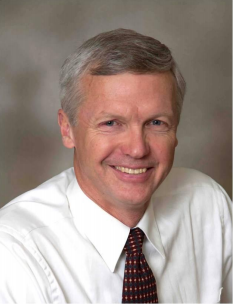 Citing House Speaker John Boehner's "inexcusable" outcomes from negotiations with President Barack Obama – and Bill Shuster's support thereof – businessman Art Halvorson said Monday that he intends to challenge the Congressman.
His candidacy represents a broader criticism against Republicans in Washington, whom he accused of "tarnishing the brand."
"I lump Mr. Shuster in with Mr. Boehner. He's part of the leadership, part of the negotiations and strategic dealings with Mr. Obama. He's not leading. If we're gonna trade things off, let's get something in return," he said, referring to GOP votes in favor of deals to avoid the fiscal cliff as well as passing continuing resolutions.
He also noted Shuster's vote against an amendment that would have offset Hurricane Sandy relief funding with spending cuts.
"The people of the 9th District deserve a representative who has the leadership experience to help rein in the president, restore basic freedoms and work with like-minded congressmen from around the country to reinvigorate our free market economy," he said on tax day.
He's scheduled to speak at a rally of the Blair County Tea Party Monday afternoon.
Shuster (R-Blair) began his 7th term in January and this year took the gavel of the House Committee on Transportation and Infrastructure, part of the GOP's leadership team.
Halvorson, 57, moved to Mann's Choice in Bedford County 5 years ago after serving 29 years in the U.S. Coast Guard. He said he runs a commercial development business with properties up and down the east coast. He is married with six children and six grandchildren.
He declined to give a number, but he said he was prepared to provide financial support to his effort. He also was careful to note that he is not officially a candidate – yet – but is in the process of creating an exploratory committee.
"I'm not declaring that I'm running, but I think the answer is going to be obvious," he said. "I think there's significant Shuster fatigue out there."
Shuster Campaign Manager Sean Joyce made an oblique reference to Halvorson's lack of deep roots in the district, but mostly reiterated the Congressman's conservative credo.
"As a lifelong resident of the 9th district, Congressman Shuster remains committed to fighting President Obama's far-reaching liberal agenda, and is proud to represent the conservative values of central and southern Pennsylvanians," Joyce said.
It's not the first time Shuster has faced the prospect of a primary, but a prospective 2012 challenger failed to collect enough signatures to secure a place on the ballot.
Shuster's district went from the most Republican-leaning in Pa. to the second most Republican-leaning after redistricting. A generic GOP candidate is favored by 10 points in PA-9, which comprises all of Bedford, Blair, Fayette, Franklin, Fulton and Indiana counties along with parts of Cambria, Greene, Huntingdon, Somerset and Washington counties.
He cruised past longshot Democrat Karen Ramsburg 62% to 38% in 2012.