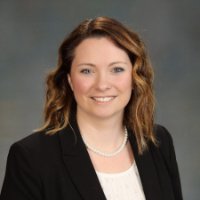 Democratic Congressional candidate Shelly Chauncey announced she is suspending her campaign and putting her support behind Ashley Lunkenheimer.
"My most sincere desire is still to see this district with real, effective representation in Washington. We need a candidate with strong credentials and thoughtful stances to take our fight and our voice to Washington," Chauncey said.  
"For these reasons and more, I wholeheartedly endorse Ashley Lunkenheimer."
Lunkenheimer was thankful for the endorsement of the Chauncey.  
"I am honored to have somebody with Shelly's integrity and national security experience endorse my campaign," Lunkenheimer said.  
Greg Vitali, Rich Lazer, Mary Scanlon, Dan Muroff, Molly Sheehan, George Badey, Lawrence Arata, David Wertime, Thaddeus Kirkland, Margo Davidson, Theresa Wright, and Lindy Li are also in the Democratic primary for 5th district.