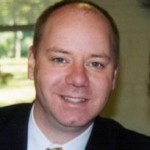 At PoliticsPA, we love staffers as much as elected officials. That's why we're bringing you the latest installment in our ongoing feature, Chief of Staff Spotlight. Each week, we'll introduce you to one of the people who make the PA delegation possible.
We've chosen at random, and this week we present Gabe Neville, Chief of Staff for Rep. Joe Pitts (R-16).
Background
What is your name?
Gabe Neville
Who is your boss?
Rep. Joe Pitts
When is your birthday?
May 4
Where did you grow up?
Chester County
Where did you go to college and what was your major?
Franklin and Marshall College, Government
Are you married, dating, single?
Married
Do you have any kids? If so, what are their names?
Two boys, Sam and Michael
Professional
What was your first political job?
Aide to State Rep. Ray Bunt (R, Montgomery-147)
What was your biggest break in politics?
Winning a Democrat-majority precinct for a Republican candidate who wasn't supposed to win. I was 14 and I was hooked for life.
What was your position when you first started in the office?
Campaign Manager
What was the worst job outside of politics that you ever had?
Ditch digging (the boss called it "landscaping").
Personal
What has been your proudest single accomplishment/achievement since working on Capitol Hill?
Telling Abramoff's cronies to get lost—BEFORE the scandal.
What is your favorite PA sports team?
Phillies
Where and what do you eat lunch on most days?
My desk.
Favorite "political" movie?
Amazing Grace
Blackberry or I-Phone?
iPhone
What political figure do you most admire (excluding your boss), and a sentence or two why?
Gov. Christie.  He's got the guts to tell it like it is.
What makes a Chief of Staff "good" and why? advice would you give to the aspiring Chiefs of Staff out there?
Trust has to roll down hill.  Member has to trust you and you have to trust your staff.