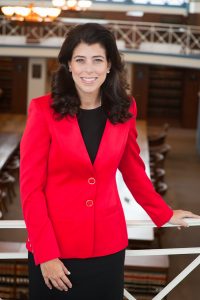 Judge Christine Fizzano Cannon has announced she is jumping into race for the Commonwealth Court.  Cannon is currently the head of the Civil Trial Section of the Delaware County Court of Common Pleas.  Prior to that Cannon was a county commissioner for Delaware County and a Middletown Township Council member.  
"I am running because I recognize that the decisions of the Commonwealth Court have far-reaching impact on the lives of Pennsylvanians, their businesses and our government," said Fizzano Cannon.
"My service as a trial court judge, as well as my experience in municipal and county government in both official and legal capacities, provides a solid foundation that has uniquely prepared me to serve on the Commonwealth Court," Fizzano Cannon continued.  
There are two open seats on the Commonwealth Court that will be filled this year.  The court currently has six Republicans, one Democrat and two appointees.  Paul Lalley has also announced he is running for the Commonwealth Court.