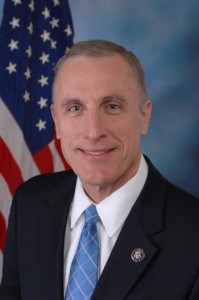 Citizens Against Higher Taxes endorsed Rep. Tim Murphy today over Evan Feinberg.
Rep. Murphy said, "I'm honored to be endorsed by Citizens Against Higher Taxes, Pennsylvania's leading crusaders against higher taxes. I will continue to work alongside Jim to push back the tide of big government that takes more and more out of your paycheck."
Citizens Against Higher Taxes works with over 70 grassroots groups statewide to fight against policies that raise taxes and hurt Pennsylvania's economy.
Citizens Against Higher Taxes Chairman Jim Broussard stated, "Tim Murphy's record on taxes is unassailable. He has continuously voted to lower taxes in Congress. In Tim Murphy, Southwestern Pennsylvanian's have a strong advocate for pro-growth policies that fuel our economy. Not only does Tim Murphy understand that lower taxes spur economic growth, he has the voting record to prove it. Tim Murphy knows low taxes helps the families in the 18th district, helps get our economy moving and helps to create private sector jobs. That's why Congressman Murphy will continue his leadership role in Washington to fight against the tax-and-spend policies of the Obama Administration and their liberal allies in Congress."
Rep. Tim Murphy has signed another group's pledge, Grover Norquist's Americans for Tax Reform, that he will not raise taxes. Between the two groups, Murphy has a stronger argument when he campaigns on fiscal conservatism, cutting federal spending and cutting taxes.
The degree to which Murphy is a fiscal conservative is an issue Evan Feinberg has brought to the attention of voters saying that Murphy is not a true conservative. Sens. Rand Paul and Tom Coburn have endorsed Feinberg.