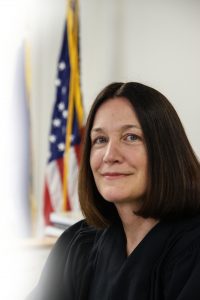 Former Pittsburgh Municipal Court Judge Irene Clark decided to toss her hat into the race for Commonwealth Court on the Democratic ticket.  
Clark served as a Municipal Court Judge in Pittsburgh for ten years before returning to private practice focusing on helping municipalities and organizations revitalize communities.  
"During those 10 years, I developed skills critical to being a good judge including temperament, fairness, the ability to listen and make important decisions in a timely manner and an unfailing dedication to administrative matters that improve and assure the integrity of the judiciary," Clark wrote in a letter to Democratic state committee members.  
Clark's letter also addressed her "not recommended" rating from the PA Bar Association.  
"One last thing that makes me different is that I am appealing my rating from the Pennsylvania Bar Association. However, my appeal is not going back to a group of Bar Association lawyers, but rather to you and the Democratic Primary voters you represent as a member of the State Democratic Committee," Clark wrote.   
Clark joins Rep. Bryan Barbin, Timothy Barry, James C. Crumlish III, Joe Cosgrove, Todd Eagen and Ellen Ceisler in the Democratic race for the two open seats on the Court.  The Court currently has six Republicans and one Democrat.