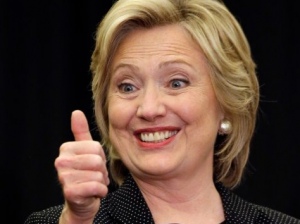 It's clear that Democrats are confident.
According to Dan Merica of CNN, the largest Democratic Super PAC Priorities USA is temporarily suspending its TV ad buys in Pennsylvania as well as Colorado and Virginia.
From September 2nd to 20th, the Super PAC won't be airing commercials in those states. They also have no plans to return at this point.
"We know, at the moment, these are tough states for Donald Trump and there isn't as much of a need for us to air ads there," Priorities USA spokesman Justin Barasky told Merica.
As we've noted, PA increasingly seems as if it's trending towards the blue column. Additionally, the Clinton campaign has also pulled TV spots from Colorado and Virginia because of their confidence there.
Priorities USA first began to air ads in Pennsylvania last June and was the first sign Democrats were seriously worried about the state. It now may be the first indication that the party feels they have the commonwealth in the bag.