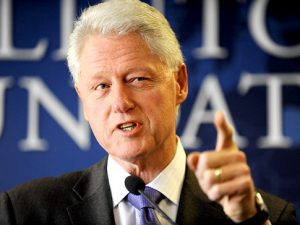 Bill Clinton is returning to Southeast Pennsylvania.
The 42nd President of the United States is scheduled for a campaign stop in Montgomery County on Tuesday.
The former President is set to visit the Parkhouse Atrium on the campus of the Montgomery Community College in Blue Bell.
The event is scheduled to begin at 3:00 p.m. with the doors opening at 2:00 p.m.
Montgomery has the third-largest number of Democrats in the commonwealth, behind Philadelphia and Allegheny Counties.
This will be Clinton's first trip to SEPA since the Democratic National Convention. Vice President Joe Biden will visit Luzerne County on Friday.