By Ali Carey, Contributing Writer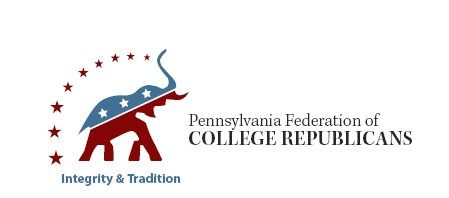 It's that time of year again.  Labor Day is over, the fall semester has begun and PA College Democrats and Republicans are slowly gearing up for the 2012 elections.
They say there's no such thing as an off-year election, but try using that as a recruiting pitch at a folding table in the student activities center. Since 2010 and in some cases 2008, campus groups have struggled to maintain momentum and interest from fair-weather college politicos.
That may be about to change, because college groups across the state have their eyes trained on next year's presidential contest.
PoliticsPA checked in with representatives from PA College Democrats and Republicans across the state to get the scoop on what they're up to.
The PA Federation of College Republicans and the PA Federation of College Democrats are both umbrella organizations for all College Republicans and College Democrats in the state comprised of undergraduate students.
According to PA College Republicans Co-Chairman and Penn State College Republicans Vice-Chairman Anthony Christina, College Republicans are an integral part of the "Republican grassroots political effort," consisting of about 25 active chapters in the state that are credentialed with the College Republican national organization.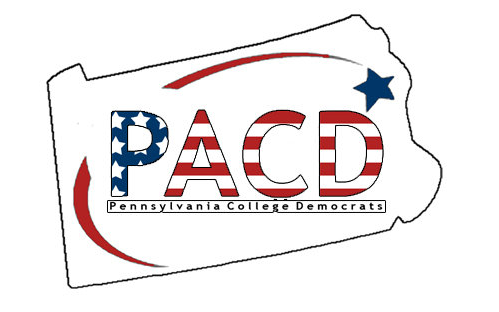 The PA College Democrats are led by Megan Chialastri, a senior political science major at Drexel University.  The PA College Democrats includes 33 active chapters from all across the state.
Although many College Democrats and Republicans are Political Science majors, their interests vary greatly in terms of the ways they want to be involved.  According to Chialastri some members are journalists, aspiring to write for a political magazine.  They're not all "presidential-wanna-bes."
"I don't think many of us really want to be politicians.  Some of us are data nerds. We have a diversity of interests," said President of Dickinson College Democrats Jake Sternberger.
Many students attending PA colleges and universities come from all over the country, and in some cases all over the world, so do they really care about politics in PA?
According to Christina and Chialastri the answer is yes.
"PA is such a crucial state, election after election.  I think since PA is in play in almost every election it forces the conversation to focus our attention on it.  It keeps members engaged on both a local and national level," said Christina.
Chialastri argues that budget cuts and tuition increases have prompted many out of states students to take interest in PA politics.  She's optimistic that College Democrats will turn out at the polls in support of Democratic candidates in the upcoming election.
As a state school, Temple University reaps the benefit of having big name PA politicians on campus for various events which also encourages local political awareness.
"Local officials impact your every day life more than any national candidate ever would," said Sternberger.
However, Emma Ellman-Golan of the University of Pennsylvania College Democrats acknowledges that ultimately students by and large care more about national politics.
"In 2010 it was tough for a number of reasons.  A number of democrats had tough elections in their congressional districts.  Unless you're from PA or you're really in tune with PA, then they don't really know the candidates," said Ellman-Golan.
The UPenn Democrats boast a whopping 3,200 members.  They hold roughly 10-15 events each semester ranging from poster making to hosting speakers and other events.  Wednesday night they watched the GOP Presidential Debate together.
Even though these students are very passionate about the issues, they appreciate learning in a politically diverse environment.
"You get a chance to be challenged but you also have a nice conservative base" said President of Dickson College Republicans Alex Egner on having both a liberal and conservative presence on campus.
Most colleges hold regular debates between their respective College Republicans and College Democrats on the hottest current issues.
There's no arguing that Obama successfully mobilized the youth vote in 2008 in unprecedented ways, but the question remains:  Can he do it again?
"I don't think Barrack Obama necessarily has a lock on the youth vote.  After the 2008 election I think you'll see young voters that felt duped that are going to seriously reevaluate who they vote for in the next election," said Christina.
Sternberger agreed that 2012 will be no cake walk for Obama.  He thinks a lot depends on if students make it to the polls.
"A lot of people really believed in President Obama.  They drank the cool-aid.  Four years later, we're not seeing the leader we voted for," said Sternberger.
With graduation and the "real world" fast approaching for many students, College Democrats and Republicans alike are primarily concerned about economic issues like social security and the increasing debt going into the next election and they are voicing their concerns through their national organizations.  Put simply, they want jobs when they graduate and they want to believe that their President can help make that happen.
Both College Democrats and College Republicans are proud of the relationships they maintain with their respective state and national party organizations.
As the next election nears we can expect to see students across the spectrum of political ideology working in phone banks, hosting speakers, holding signs, going door-to-door, hanging posters and let's not forget using social media all in order to support their candidates.