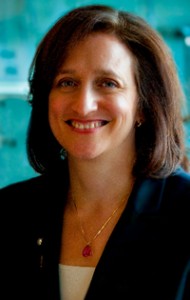 It's not everyday that you learn about an impending candidacy from someone's opponent.
Yet that is exactly what happened in the Philadelphia City Commissioner's race.
Commissioner Stephanie Singer emailed her campaign supporters with the breaking news that Renee Tartaglione would be challenging her in the Democratic primary.
"I have news," Singer wrote. "Marge Tartaglione's daughter, Renee Tartaglione, has informed us she is going to challenge all the hard work I've done to clean up the City Commissioner's office by running against me in next year's primary."
Tartaglione served as one of the city's three commissioners before but had to resign back in 2010. Additionally, the reference to Marge Tartaglione is an attempt to point out Renee is a part of a Philly political dynasty and perhaps not solely responsible for her own accomplishments.
This isn't the first time that Singer has used email to colorfully blast her opponents. Just days before the 2012 election, she sent out a message that included the following passage:
"As a woman, and as a Jew, I am horrified at the prospect of Republican control of government. If you are glad to see me doing the work I am doing, please consider this: It would have been much harder to dedicate myself to work through my entire adult life to date if I had to either prepare for the prospect of unplanned motherhood or forego that natural, healthy source of joy and comfort, sex."
Suffice to say, this could be an exciting and entertaining race to watch.
Update: Chris Brennan of the Philadelphia Daily News is reporting that Tartaglione is saying she is not running.
"People are trying to encourage me to run," she said. "I'm not running. Period."