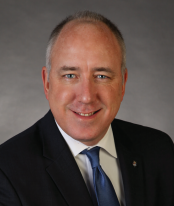 In effort to gain an endorsement from the Pennsylvania Democratic State Committee, Commonwealth Court candidate Michael Wojcik has written a letter to the group explaining why he is the best candidate for the job.
Wojcik deliberately wrote and mailed the letter on January 22, 2015, citing the particular date's importance as the 42nd anniversary of the United States Supreme Court Decision on Roe v. Wade.
Wojcik says the Roe v. Wade court decision reminds Americans "as to why it is important to nominate qualified judges with the best opportunity of winning in November," and notes that "without it, women would be unable to make their own decisions about family planning."
In addition, Wojcik also attached a biography of himself, in which he asserts that he "successfully defended laws that increased funding for public transportation, protected the voting rights of minorities and college students, and worked closely and successfully with labor leaders in the collective bargaining process."
Wojcik declared his candidacy for Commonwealth Court Judge back in December.